US Overseas Arms Sales 2015: Defense Deals Of $46.6B Made By Pentagon As Global Conflicts Raise Fears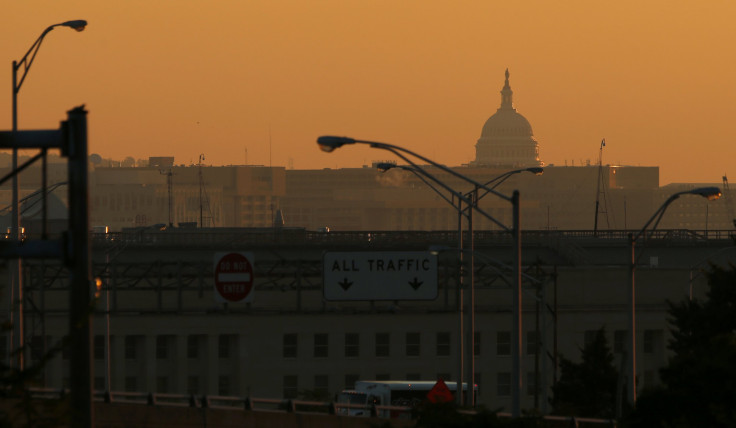 U.S. overseas defense sales reached the second-highest end-of-year figure in Pentagon history after $46.6 billion worth of hardware was sold in fiscal year 2015, with military officials citing the wars against the Islamic State militant group as the driving force behind the significant increase. Despite the good news for the country's aerospace and defense sector, which had seen a dip in U.S. arms acquisition at home since the end of the Iraq and Afghanistan wars in late 2011 and 2014, respectively, overseas sales were expected to drop in 2016 due to the general correlation between OPEC oil prices and military spending abroad, according to a Defense News report Sunday.
While this year's figure is nowhere near the 2012 total of $65 billion, military officials see 2015 as a more honest representation of the state of the defense industry. In 2012, defense sales were on track to come in at a low $25 billion until Saudi Arabia spent nearly $30 billion on Boeing F-15s and Japan spent $10 billion on Lockheed Martin's F-35 Joint Strike Fighters.
Vice Adm. Joseph Rixey, head of the Defense Security Cooperation Agency, a government department that brokers U.S. defense deals overseas, said sales for this year were unexpectedly above the $34.2 billion in sales in 2014 and $27.8 billion in 2013.
"It's just been volume, there's not been one big sale," said Rixey who appeared at the Association of the United States Army's annual meeting in Washington, D.C., last week "We've had to double down contracting officers just to keep up the pace, and they barely make the pace."
American Military Expenditure Over Time | FindTheData
While recent trends have shown that missile defense sales and aircraft have been driving overseas sales of late, the Army announced last week that it had generated $20.1 billion in sales as part of its security assistance programs. Conflicts in Syria, Ukraine, Iraq and Afghanistan have seen the U.S. military called upon to help train and equip foreign militaries and rebel groups that the U.S. government supports.
"[Foreign buyers] know it works, they know that we have quality assurance, that we provide the total package, that we are there with them for training and training their forces with the global supply chain to help sustain and maintain their equipment at such time when it needs to be reset, we can bring that back ... we can reset that equipment and give that back to the most modern and refurbished state," Gen. Dennis Via, commander of Army Materiel Command, said, according to a Defense News report from last week.
© Copyright IBTimes 2023. All rights reserved.
FOLLOW MORE IBT NEWS ON THE BELOW CHANNELS