Pentagon In Silicon Valley: What's The Government Up To?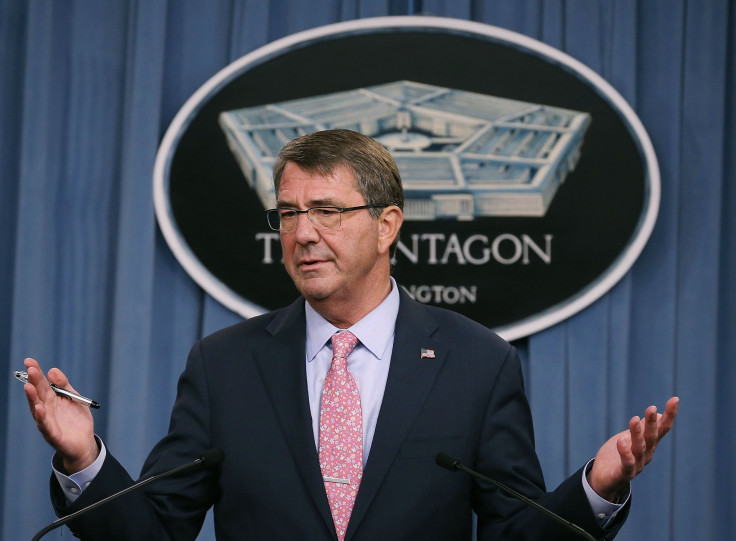 SAN FRANCISCO -- On April 23, America's top military brass, Secretary of Defense Ashton Carter, stepped onstage at the Cemex Auditorium at Stanford University to address a room packed with students, startup workers, budding entrepreneurs and professors. Carter, a physicist and former Harvard lecturer, cleared his throat before launching into his pitch.
"The cyberthreat against U.S. interests is increasing in severity and sophistication," he said, noting a recent string of attacks perpetrated by Russian hackers. "This is a serious business. This is a serious matter. And it requires our collaboration."
The "collaboration" Carter of spoke of implied a new, budding relationship: The Pentagon wants to do business with Silicon Valley, even if Silicon Valley doesn't necessarily want to do business with the Pentagon.
Carter's timing is critical -- and way overdue.
Despite the fact that the United States spends nearly $600 billion a year to equip its military -- equal to what Russia, China, Israel, France, Japan and the U.K. together spend on their militaries -- it's pretty much common knowledge among Washington's military insiders that America is woefully behind when it comes to cybersecurity.
Robert Work, the U.S. Deputy Defense Secretary and Carter's direct right-hand man, has described today's cyber environment as "the Wild West." And James Clapper, the country's top intel chief, said recently that the incoming volley of cyberattacks ranks as the highest worldwide threat to the United States.
"Put simply," says David Slayton, a national security expert at the Hoover Institution, "We're just outgunned."
Military Seeking Startups for Help
Rather than continue throwing massive cyber contracts to traditional Washington-based defense contractors (think Raytheon, Northrop Grumman, Lockheed-Boeing), Secretary Carter wants to diversify. Specifically, he sees what the tech community has to offer in the way of national defense.
Toward the end of his speech last spring, Carter made a curious announcement: The Pentagon would be opening an office in Silicon Valley, a unit titled the "Defense Innovation Unit Experimental," or DIUx for short.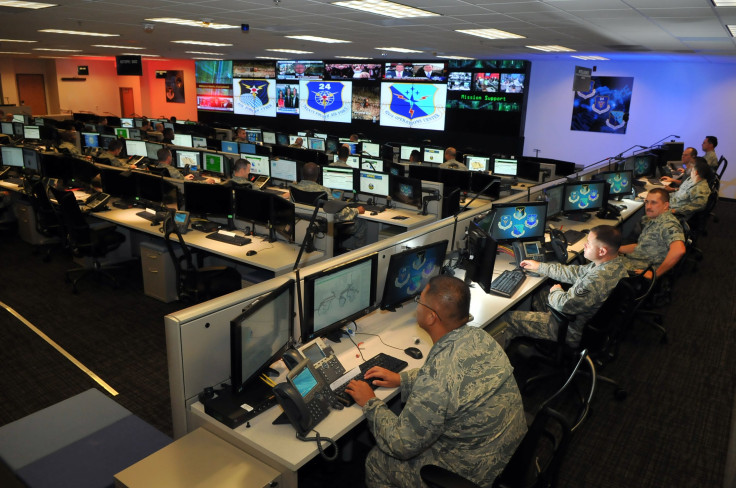 The goal of the office, he said on stage, was to "strengthen existing relationships and build new ones, help scout for new technologies, and help function as a local interface for the department."
In other words, the military has -- for the first time ever -- officially set up an outpost in Silicon Valley just outside Moffett Field. In late August, the Pentagon opened the office doors, and Carter appointed two former service members to lead the unit: George Duchak, the former director of the Air Force Research Laboratory, and Brian Hendrickson, a former Navy SEAL.
So far, Duchak and Hendrickson's missions have been painted in only the broadest of strokes: Duchak will "serve as a conduit between leading-edge innovators and the Department of Defense," according to his official biography. And a spartan DIUx website reads: "INNOVATION Happens Here."
But what, exactly, they plan to do next is a bit of a mystery.
Maureen Schumann, a Pentagon spokesperson, declined to make any representatives of the DIUx available for interviews to talk about the unit's strategies for ingratiating itself with the Silicon Valley community.
But according to several entrepreneurs, defense experts and former military personnel interviewed for this story, regardless of their plans, the DIUx office office is already being met with a heavy dose of skepticism among the startup community in Northern California.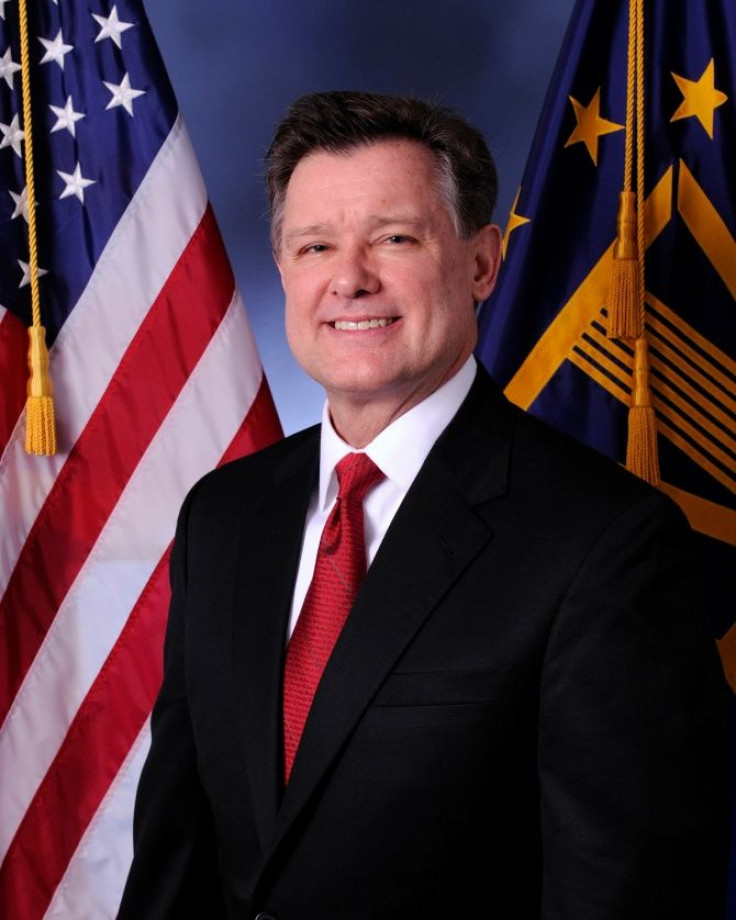 "It's very unclear what they hope to accomplish other than telling Silicon Valley "Hey look, we're here, and we really need your help," says Colin Clark, the editor of Breaking Defense. "The intelligence community and the Pentagon are desperate. And they know that these are the guys who in some areas can really help them." It's unclear, however, how they plan to break into the community.
Regulatory and Cultural Hurdles Abound
One of the most obvious challenges the Pentagon will face in Silicon Valley is its own image. Many members of the tech community are deeply distrustful of government motivations, and the Edward Snowden leaks about NSA surveillance continue to bother the Silicon Valley community.
But a more direct challenge is perhaps one that's existed for decades: Governments tend to move slowly. And Silicon Valley moves really, really fast.
"For the past 25 years, the U.S. military has been shunned by the high-tech folks in Silicon Valley," Clark says. "They were deeply unimpressed by the Pentagon's oversight requirements, the regulations, the rules with federal procurement...especially when you're selling to defense department."
Plenty of entrepreneurs echo this sentiment, and complain regularly about the long-and-drawn-out process of trying to secure a government contract.
Art Gilliland, the CEO of Skyport Systems, a cybersecurity firm based in Mountain View, says that cyber firms often would like to work with the government, if not for the often intensely bureaucratic and expensive process it entails. Often, he says, selling into the government requires certifications that cost companies upwards of $100,000, and can take more than a year to receive.
"There's a strong desire for security companies to work with the government because the budgets are massive," he says. "But it's complicated for startups. The reality is that the federal buying process is just radically different than the commercial process."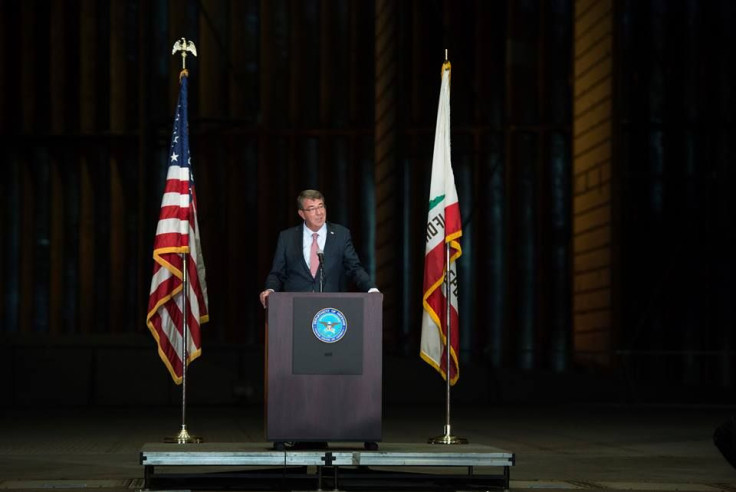 The DIUx does not have an explicit budget to fund startups. Rather, it plans to serve as a liaison to the defense community and drum up funding for projects as they come up. In February, President Obama called for a budget proposal for the 2016 fiscal year seeks $14 billion in cybersecurity initiatives.
"Cyber threats targeting the private sector, critical infrastructure and the federal government demonstrate that no sector, network or system is immune to infiltration by those seeking to steal commercial or government secrets and property or perpetrate malicious and disruptive activity," the White House said at the time.
Peaked Too Soon?
Of course, this isn't the first time the federal government has made a foray into the tech community. Perhaps the most famous government-run tech enterprise is In-Q-Tel, a venture capital firm based in Arlington, Virginia, founded in 1999. In-Q-Tel works under the Central Intelligence Agency, and openly invests in startups across the country. More recently, the Department of Homeland Security announced a new initiative to collaborate with the tech community to develop better gear for police and firefighters. And DARPA, the experimentation unit of the military, has consistently churns out futuristic military gear since its founding in 1958.
On Oct. 22, Duchak and Hendrickson will make one of their first public appearances at a panel titled "Innovating Tomorrow's National Defense in Silicon Valley." The panel, hosted by the Silicon Valley branch of Association for Corporate Growth, will include another military veteran-turned-Valley operator: Peter Newell.
Newell is the co-founder of BMNT Partners, a consulting group based in Palo Alto that, similar to the DIUx, facilitates collaboration between the Silicon Valley community and the defense community.
In his office, seated under an American flag (and a stack of startup books resting on a bookshelf nearby), Newell said the DIUx mission is an important one -- but they might have turned people off when they initially "rolled out the brass band" upon their arrival in April.
"Government folks tend to trip over themselves when they come out here," Newell says. "They make the mistake of saying, 'I have money.' But money is not the driver of action here."
This is a repeated major criticism, so far, of the DIUx -- they've made many bold announcements about grand partnerships with the Silicon Valley community but hardly expressed how they actually plan to ingratiate themselves.
"In true [Department of Defense] and government fashion, they put all the hype and publicity up front, and the expectation that everyone is going to fall in line behind them," says David Slayton. "And that's not the way things work in Silicon Valley."
He continues, "The DOD has put this out as a startup. Well, when you do a startup in Silicon Valley, you don't hear about it. People don't come out and say, 'Hey, we're doing a startup, and here's how much money we have.' That's the exact opposite of what happens. The press releases come after you've done something, and only after it's obvious you've done something."
Too Soon To Predict Its Fate
Interestingly, Silicon Valley isn't the only group that's skeptical of the DIUx. Established defense contractors are, naturally, a bit peeved by Carter's foray into the Valley.
Wes Bush, the CEO of Northrop Grumman, took a swipe at Carter in May, issuing a statement that argued that Carter would find no worthwhile defense innovation in Silicon Valley, and that sort of thing was best left to the pros. "Commercial technology, being inherently broadly available, offers no national security advantages, by definition," he said.
Ultimately, it may be too soon to predict the fate of the DIUx, a small office with big aspirations.
If Secretary Carter has his way, military and Silicon Valley will form lasting partnerships and create innovative solutions to national-security problems, whatever they may be. "To stay competitive and to stay ahead of threats, DOD must do even more," Carter said at his April speech. "And that starts with our people, who are our most important asset – both in Silicon Valley and in the military."
FOR FREE to continue reading
✔️ Unlock the full content of International Business Times UK for free
offer available for a limited time only
✔️ Easily manage your Newsletters subscriptions and save your favourite articles
✔️ No payment method required
Already have an account? Log in
© Copyright IBTimes 2023. All rights reserved.