US PPI Falls 0.2% In April On Lower Gas Prices, Largest Drop In 6 Months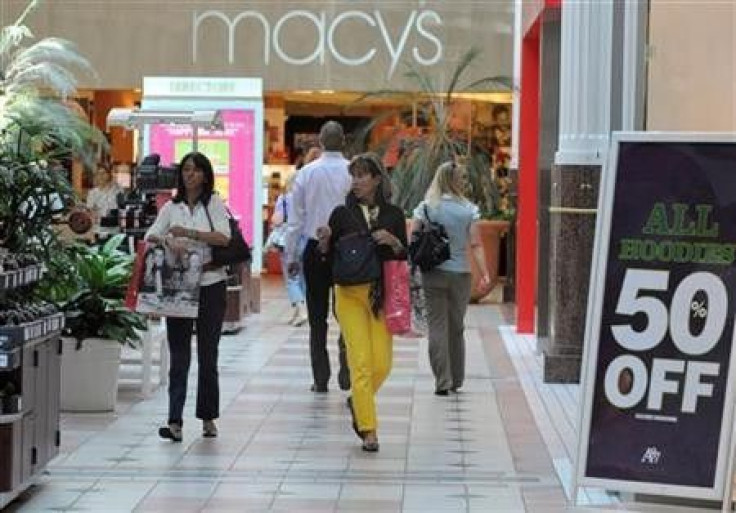 U.S. wholesale prices edged down in April as energy costs declined, pushing the measure of inflation to its lowest annual rate in two-and-a-half years, and supporting the Federal Reserve's view that the jump in fuel costs is only temporary.
The producer price index, which measures how much manufacturers and wholesalers pay for finished goods, dropped 0.2 percent. That's the first drop in four months and the biggest decline since October 2011. Economists polled by Reuters had called for the gauge to be unchanged in April.
Year over year, wholesale prices rose 1.9 percent, the lowest rate since a dip in October 2009 and well below the 7.1 percent annual increase recorded in July.
A cooling inflation rate underscores the views of some Fed officials who have said higher fuel prices will only have a temporary effect, giving the central bank leeway to keep interest rates at rock-bottom levels.
Fed Chairman Ben Bernanke noted on April 25 that higher gas prices have pushed up inflation, but he expects it to pass through the system, and he added that inflation should moderate to about 2 percent later this year.
Friday's report showed that overall energy prices dropped 1.4 percent from the previous month, the largest decline since a 1.5 percent decrease in October 2011. Gasoline prices fell 1.7 percent and contributed to about half of the decline seen in April. Decreases in residential natural gas and liquefied petroleum gas also contributed to lower prices for finished energy goods.
Food prices increased 0.2 percent, and car prices were up 0.1 percent.
The core PPI figure, which excludes volatile energy and food components, rose 0.2 percent in April, the Labor Department said Friday.
In March, the PPI was unchanged, and underlying prices rose 0.3 percent.
The drop back in energy prices and headline PPI inflation is good for real activity, but it doesn't give the Fed any more scope to launch a QE3 if needed, not when core inflation is still this elevated, Paul Ashworth, chief U.S. economist at Capital Economics, wrote in a note.
© Copyright IBTimes 2023. All rights reserved.