US Real Estate Attracting More Foreign Investment In 2016; New York City Remains Top Destination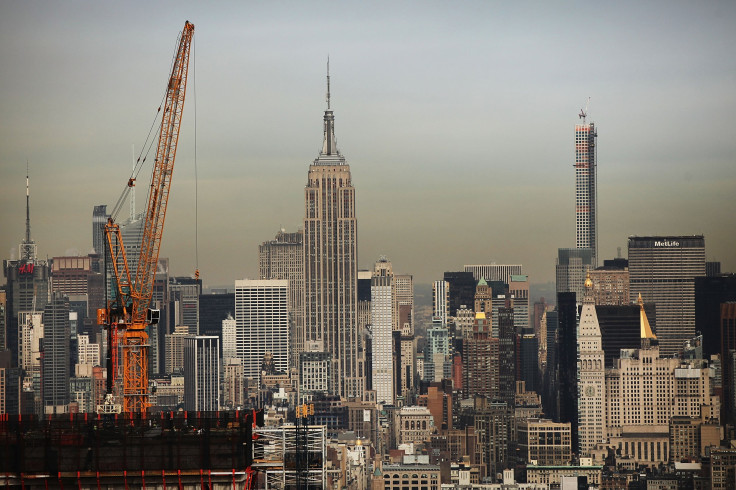 U.S. properties, especially those in New York City, will draw more foreign investments this year than in 2015, an Association of Foreign Investors in Real Estate (Afire) survey found, Bloomberg reported Monday. New York outranked London, Los Angeles, Berlin and San Francisco as the top destination globally for foreign investors, and 64 percent of survey respondents said they planned to increase their investments in American property in 2016.
"This is a very strong response," Afire CEO Jim Fetgatter told Bloomberg. With economic turbulence around the world, from China's economic slowdown to Brazil's recession to the refugee crisis in Europe, Fetgatter said the U.S. is seen on an international scale as the safest place in which to invest.
Approximately half of Afire's 200 members participated in the survey, with no respondents indicating they planned to decrease investments in U.S. properties, and 31 percent saying they would maintain their holdings or reinvest in other American assets.
New York City, NY Real Estate Market Trends | FindTheHome
Since the financial crisis, foreign investment in U.S. real estate has skyrocketed, with $87.3 billion worth of deals completed in 2015, up from less than $5 billion in deals completed in 2009, according to data from Real Capital Analytics Inc. Manhattan properties scooped up $23.5 billion, or 27 percent, of 2015's foreign dollars.
Fetgatter said foreign investment in 2016 will likely be boosted by recent U.S. legislation that eases taxes for foreign pension funds buying property in the country, since it "simplifies the investment process and opens up a lot of opportunities for structuring their deals in a different way."
After the U.S., Germany was the next-most-popular target for foreign real estate investment, the survey found. While 60 percent of respondents indicated the U.S. was the country with the most stable and secure property investments, Germany came in second at 19 percent.
© Copyright IBTimes 2023. All rights reserved.