U.S. Representative Grimm Pleads Guilty To Tax Fraud: Defense Lawyer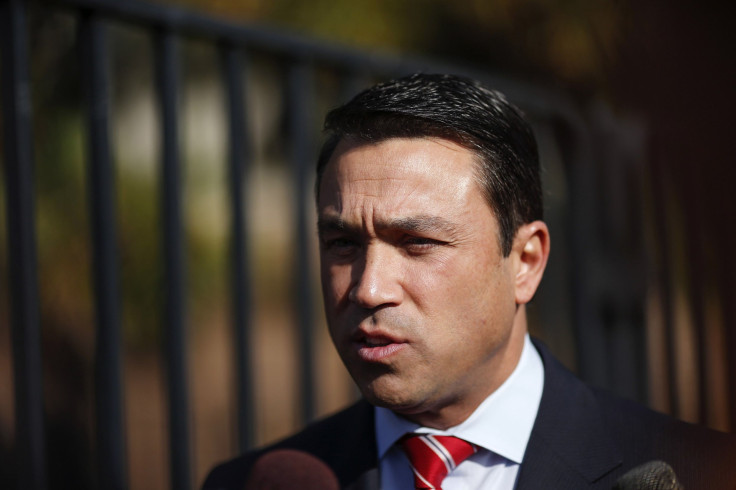 NEW YORK (Reuters) - U.S. Representative Michael Grimm of New York pleaded guilty to a federal felony tax charge on Tuesday, seven weeks after coasting to reelection despite his indictment.
Grimm, a Republican, pleaded guilty in Brooklyn federal court to aiding the preparation of a false tax return in connection with a health food restaurant, Healthalicious, that he co-owned before his political career.
U.S. prosecutors had charged Grimm in a 20-count indictment unveiled in April that focused on allegedly illegal wage and tax practices at the restaurant. Trial had been scheduled for February.
"While operating a restaurant, we underestimated the gross receipts and used some of the money to pay employees off the books and some other expenses," Grimm said in court.
It's unclear whether Grimm intends to resign his seat. Some Congressional Democrats have already begun calling on John Boehner, the Republican speaker of the House of Representatives, to force Grimm to step down.
"Clearly, Speaker (John) Boehner must insist that Congressman Grimm resign immediately," said House Democratic leader Nancy Pelosi in a statement from her home earlier on Tuesday. Boehner has not yet commented.
The 44-year-old former Marine and FBI agent, who represents parts of New York City's Staten Island and Brooklyn boroughs, faces a maximum of three years in prison when he is sentenced on June 8. His lawyers are likely to ask Chen to impose a sentence with no imprisonment.
If he chooses not to resign, he could also face discipline from the House, including reprimand, censure or expulsion.
© Copyright Thomson Reuters 2023. All rights reserved.