US-Russia War? Pentagon Updates Plan For Possible War With Moscow As Tensions Build Over Syria And Ukraine Conflicts: Report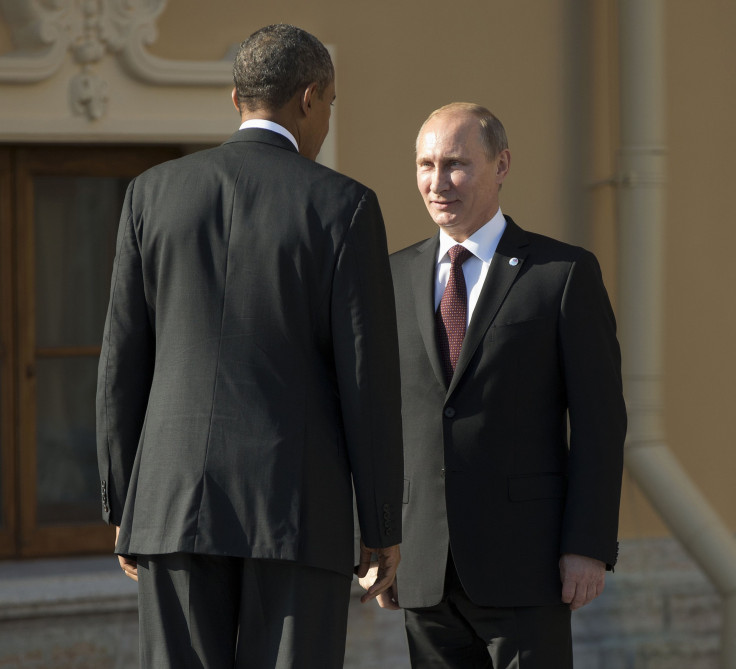 The United States is updating contingency plans in the event of a war with Russia, the first time the U.S. Department of Defense has had to review its wartime policy against Moscow since the end of the Cold War in 1991, Foreign Policy magazine reported Friday. While Russia has been a partner country with the U.S., Europe and the U.N. on international projects over the past couple of years, increasing tensions over the conflicts in Ukraine and Syria have forced the hand of Washington's top defense policymakers to amend and review the war plans.
"Given the security environment, given the actions of Russia, it has become apparent that we need to make sure to update the plans that we have in response to any potential aggression against any NATO allies," one senior defense official familiar with the updated plans told Foreign Policy.

The Pentagon has a number of plans in place that explore every possible conflict the U.S. could become involved in, from going to war with North Korea to battling close ally the United Kingdom. Some of the contingency plans are updated regularly based on the current threats from the country in question, while others plans languish for years if the threat has decreased. However, after years of relatively friendly relations with Russia, which had become more integrated into the West under Vladimir Putin's rule that began in 2000, the U.S. is now looking at Russia as a potential threat again.
"Russia's invasion of eastern Ukraine made the U.S. dust off its contingency plans," Michèle Flournoy, a former undersecretary of defense for policy and co-founder of the Center for a New American Security, told Foreign Policy. "They were pretty out of date."
American Armed Forces Over Time | FindTheData
The reported revelation from the Pentagon also comes as Russian and U.S. officials agreed to discuss each other's involvement in the Syrian conflict. The U.S. has taken part in a coalition bombing campaign against the Islamic State group since last year, while Russia has begun bringing in military equipment by air and sea for use by Syrian forces over the past two weeks.
"The president believes that a military-to-military conversation is an important next step, and I think, hopefully, it will take place very shortly," said Secretary of State John Kerry, the New York Times reported.
© Copyright IBTimes 2023. All rights reserved.