US Sets $5 Mn Reward For Swede Who Marketed Encrypted Phones To Traffickers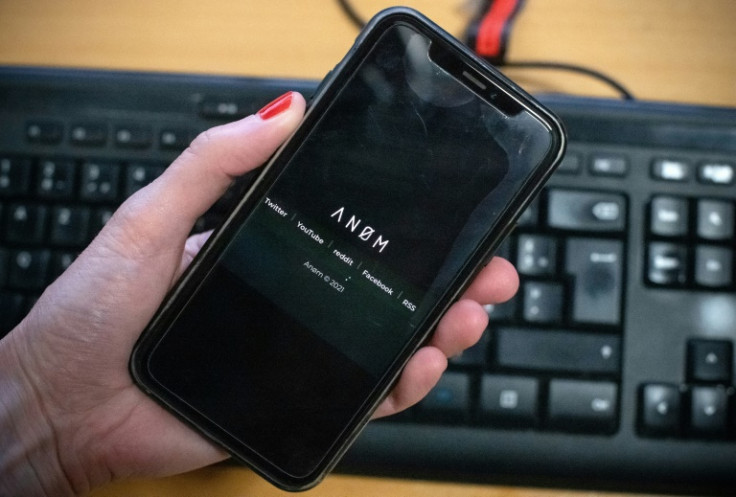 The United States offered a $5 million reward Wednesday for the Swedish man who marketed an encrypted communications network for drug traffickers -- unaware that the technology was developed by the FBI.
The State Department posted the hefty reward for Maximilian Rivkin, who has escaped arrest since the 2021 takedown of the ANOM network, which saw 800 arrested on three continents as well as seizures of 38 tonnes of drugs and $48 million in various currencies.
Rivkin was named in a US indictment at the time for trafficking, money laundering and racketeering, arising from Operation Trojan Shield, and has been labelled a "transnational criminal."
"Rivkin was administrator and influencer of an encrypted communication service used by criminals worldwide," the State Department said in its reward announcement.
"His communications on the platform implicated him in several nefarious activities, including his alleged participation in drug trafficking, money laundering, murder conspiracy and other violent acts."
The department did not say where it suspects Rivkin is hiding.
But he unknowingly was a central player in the FBI-led operation.
In 2018 the US law enforcement agency forced a man who had built encrypted phones for criminals to develop an updated version for which the FBI would hold the sole digital master key, allowing them to collect and read all communications through the system.
With the man's help, the system was marketed as ANOM and promoted by unsuspecting criminal "influencers" like Rivkin who took a primary role in convincing others to use it, with spectacular success.
More than 12,000 ANOM phones were sold at $2,000 apiece to criminal syndicates operating in more than 100 countries, including Italian organized crime, outlaw motorcycle gangs, and international drug cartels, according to the US Justice Department.
From them the FBI collected 27 million messages, involving operations large and small. One showed a trafficker arranging to send two kilograms of cocaine to Europe from Colombia using the French embassy's protected diplomatic pouch.
Another showed two traffickers arranging to get significant volumes of cocaine into Hong Kong in banana shipments.
After three years the FBI and global partners had so much criminal activity on record from Trojan Shield they had to bring the network down.
"It was time to get these criminals off the street," FBI Special Agent Suzanne Turner said at the time.
© Copyright AFP 2023. All rights reserved.