US-South Korea Military Drills Suspension Announcement Surprised Seoul, Welcomed By Russia, China
A comment made by President Donald Trump in the passing during a press conference, following the historic summit with North Korean leader Kim Jong Un on Monday, left South Korea's department of defense disheveled.
Without any prior warning, Trump announced he will be suspending the annual U.S.-South Korean military drills and move forward with the plan to remove the 28,500 American troops stationed in Seoul.
"I want to bring our soldiers back home," Trump said, adding that it was "not part of the equation right now." Next he said: "We will be stopping the war games, which will save us a tremendous amount of money unless and until we see the future negotiation is not going along like it should. But we'll be saving a tremendous amount of money. Plus, I think it's very provocative."
The POTUS' remarks came as a big surprise to South Korea, which said on Tuesday that Washington has not reached out to them to discuss halting the military drills.
"At this current point, there is a need to discern the exact meaning and intent of President Trump's comments," Seoul's Defense Ministry said, Twin Cities Pioneer Press reported.
However, at the same time, the executive office of South Korean President Moon Jae-in told their state media outlet Yonhap News that the suspension of joint military drills may be a necessary step in urging North Korea to enter denuclearization talks.
Also, the U.S. forces stationed at South Korea admitted that Department of Defense or the Indo-Pacific Command had given them "no updated guidance on the execution or cessation of training exercises" and hence will continue to coordinate with their Seoul counterparts and maintain their current positions until further notice.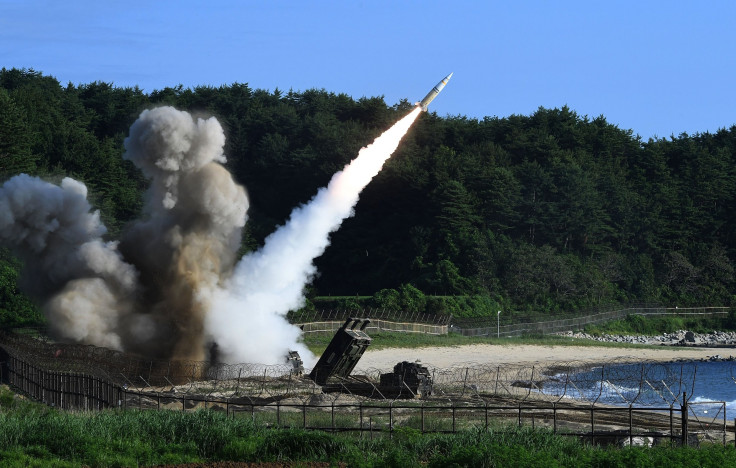 Trump's primary reason for suspending the war games was that it drained money, although he provided no estimate of the expenditure – a decision that has got mixed reactions from America's political allies around the globe.
Japan's Minister of Defence Itsunori Onodera told reporters Wednesday that joint military exercises were "vital" for East Asian security and hence should not be suspended.
"We would like to seek an understanding of this between Japan, the U.S. and South Korea," he said, Reuters reported.
On the other hand, Russia and China, who joined North Korea in criticizing the joint military drills in the past, welcomed Trump's decision. In fact, the Chinese foreign ministry hinted before Trump's press conference that it knew about the president's decision in advance.
"Our suspension for suspension process is right and has been realized," a spokesperson for the ministry stated, a BBC correspondent in China reported.
Similar sentiments were echoed by the Russian foreign ministry on Tuesday.
"We welcome the negotiations of chairman of the State Affairs Commission of North Korea Kim Jong-un and US President Donald Trump," the Ministry said in a statement. "We assess positively the statement of US president after the meeting saying that it was inappropriate to hold military exercises during the negotiations. We are convinced that the cessation of provocative actions is a necessary step towards decreasing tensions on the peninsula and establishing an atmosphere of trust there."
© Copyright IBTimes 2022. All rights reserved.
FOLLOW MORE IBT NEWS ON THE BELOW CHANNELS