US Stock Futures Point To Higher Open Ahead Of Retail Sales Data, Empire State Manufacturing Index, Citigroup Earnings Report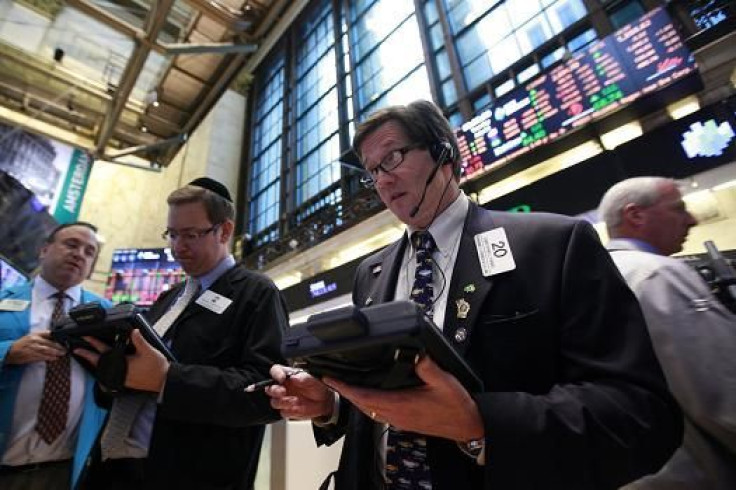 U.S. stock index futures point to a higher open on Monday, ahead of the publication of retail sales data for June, the New York Empire State Manufacturing Index and the quarterly earnings report from Citigroup Inc. (NYSE: C).
Futures on the Dow Jones Industrial Average were up 0.23 percent, while futures on the Standard & Poor's 500 Index were up 0.21 percent and those on the Nasdaq 100 Index were up 0.33 percent.
Investors are expected to focus on retail sales for the month of June to be published at 8:30 a.m. EDT on Monday. Retail sales data, which measure consumer spending that accounts for a bulk of the country's economic activity, is expected to post a gain of 0.8 percent in June. Retail sales increased more than forecast in May and rose 0.6 percent, beating a Reuters estimate of a 0.4 percent increase.
The Empire State Manufacturing Survey for July is also scheduled to be released at 8:30 a.m. EDT. Economists predict that the index, which rates the relative level of general business conditions in New York State, is likely to show a reading of 5 points, after jumping to 7.84 points in June from a negative reading of 1.4 recorded in May, according to a Bloomberg report. The survey fell by 5.5 points in May to enter into contraction territory for the first time since January. A reading below zero signals worsening business conditions.
In addition, business inventories, published by the Bureau of the Census at 10 a.m. EDT is expected to post a 'zero' reading in May after edging up by 0.1 percent in April.
On the earnings front, Citigroup will report its second-quarter earnings for the fiscal year 2013, before the market opens on Monday. The financial-services holding company is expected to report an earnings per share, or EPS, of $1.17 on revenue of $19.76 billion, compared with a profit of $1.00 a share on revenue of $18.64 billion in the same quarter last year.
European markets extended gains after data from China indicated that the world's second-largest economy grew as expected at 7.5 percent in the second quarter of the year. Stoxx Europe 600 index rose 0.40 percent, London's FTSE 100 was up 0.55 percent, Germany's DAX-30 was up 0.42 percent and France's CAC-40 was trading up 0.61 percent.
In Asia, markets were mixed following China's GDP data release. Shanghai Composite index ended up 0.98 percent and Hong Kong's Hang Seng Index rose 0.12 percent at close, while Australia's S&P/ASX 200 ended up 0.15 percent. South Korea's KOSPI Composite index closed at 0.28 percent. Japan's Nikkei was closed Monday for a public holiday.
In India, the BSE Sensex was trading up 0.42 percent in late-afternoon trade, trimming losses after wholesale price inflation, or WPI, for the month of June, released on Monday, came in at 4.86 percent against analysts' expectation of 4.90 percent.
© Copyright IBTimes 2023. All rights reserved.