US Stock Futures Point To Higher Opening Following Dow's Record Showing Friday; Stocks In Asia, India Rally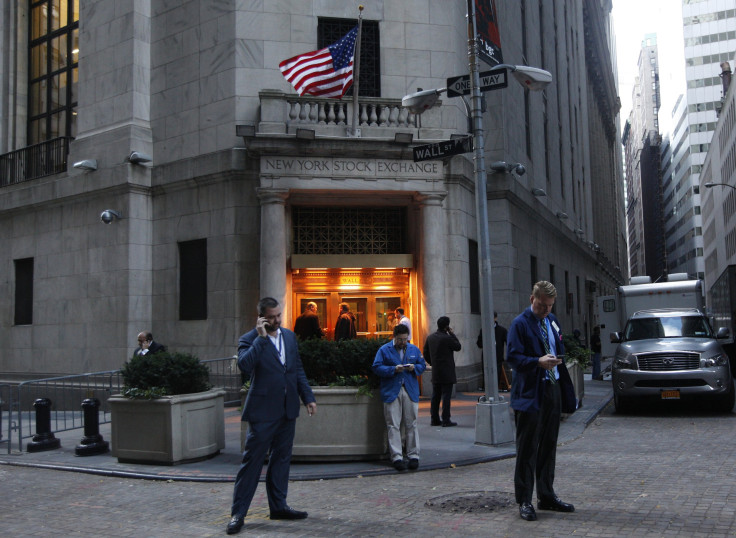 Stock futures suggest U.S. indexes are set to pick up where they left off Friday when the Dow Jones Industrial Average hit a new record, spurred by a resurgent merger scene, even as Asian stocks soared and concerns persisted over the outcome of the crisis in Ukraine.
Futures on the Dow were up 0.12 percent while futures on the S&P 500 were up 0.15 percent and those on the Nasdaq were up 0.18 percent. On Friday, the Dow rose 0.2 percent to inch past a previous high while the S&P 500 rose 0.15 percent and the Nasdaq climbed 0.5 percent.
"The S&P 500 won't go significantly higher but you'll see significant dramatic sideways action," Paul Nolte, a portfolio manager at Kingsview Asset Management, told MarketWatch, adding: "The next step to that is merger activity," Nolte said. "It's a way to grow business and earnings, where one plus one is greater than two."
In Europe, most markets were trading higher with the Stoxx Europe 600 index up 0.25 percent while the FTSE 100 was up 0.18 percent. Germany's DAX-30 rose 0.25 percent while France's CAC-40 slipped 0.22 percent.
In Asia, Japan's Nikkei-225 ended the day down 0.35 percent and Australia's S&P/ASX 200 fell 0.23 percent. Hong Kong's Hang Seng rose 1.82 percent and the Shanghai Composite gained 2.08 percent. South Korea's Kospi was up 0.43 percent while India's BSE Sensex soared 2.39 percent on the last day of polling in the country's 2014 general elections.
© Copyright IBTimes 2023. All rights reserved.