US Stock Futures Signal Higher Open On Tuesday Ahead Of Consumer Price Index, Housing Starts Data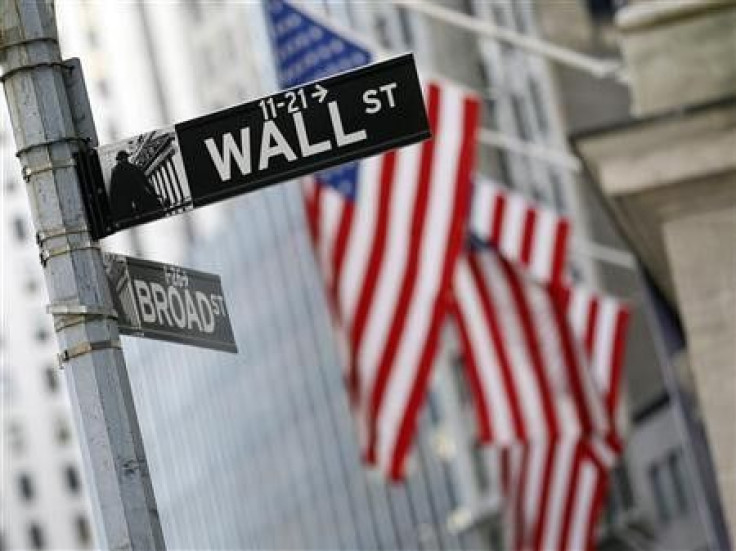 U.S. stock index futures point to a higher opening on Tuesday ahead of the publication of the Labor Department's Consumer Price Index, or CPI, for the month of May and the Census Bureau's housing starts and building permits reports.
Futures on the Dow Jones Industrial Average were up 0.21 percent, futures on the Standard & Poor's 500 Index were up 0.26 percent and those on the Nasdaq 100 Index were up 0.37 percent.
Investors are expected to focus on the Department of Labor's CPI to be published at 8:30 a.m. EDT. Analysts polled by Reuters predict that the CPI, which measures the change in the price of goods and services from the consumer's perspective, is likely to rise 0.2 percent month-over-month in May. On an annual basis, CPI is expected to rise by 1.4 percent in May in comparison to 1.1 percent in April, while core inflation probably held steady at 1.7 percent.
Investors will also focus on May housing starts and building permits reports, also to be released at 8:30 a.m. EDT. Analysts at Credit Agricole expect housing starts, which measure the change in the annualized number of residential buildings that begin construction each month, to jump by 13.5 percent in May to 965,000 after slumping 16.5 percent in the previous month.
"The number of new permits rose last month, suggesting that building activity rebounded in May. National Association of Homebuilders surveys have indicated that builders are seeing an increase in current new home sales and expectations for future activity have been increasing as well. That rising demand is expected to be reflected in strengthening starts," a note from Credit Agricole said.
The monthly number of new building permits, which measures the change in the number of new building permits issued by the government each month, is likely to decline to 975,000 in May, down from 1 million recorded in April.
Meanwhile, over in Europe, markets were trading up on Tuesday ahead of the outcome of the Federal Open Market Committee's, or FOMC, two-day meet beginning on Tuesday.
Earlier, Mario Draghi, head of the European Central Bank assured that the central bank is "ready to act" if necessary and that it could resort to unusual policy measures such as negative deposit rates to aid the euro zone economy. Recent signs of market stabilization indicate that interest rates were becoming an effective tool again, Reuters reported Draghi as saying.
London's FTSE 100 was up 0.80 percent, Germany's DAX-30 gained 0.12 percent, while France's CAC-40 rose 0.06 percent.
Asian markets ended on a mixed note. Japan's Nikkei declined 0.20 percent and Hong Kong's Hang Seng fell 0.02 percent, while China's Shanghai Composite index gained 0.14 percent. South Korea's KOSPI advanced 0.93 percent while India's BSE Sensex ended down 0.53 percent.
Earlier on Monday, stronger-than-expected U.S. economic data renewed fears that the Fed might begin unwinding its asset-purchase program sooner than later.
The Empire State manufacturing index, which rates the relative level of the general business conditions in New York State, rose to 7.84 in June against Reuters' estimate of a reading of zero, while the U.S. home builders' sentiment index jumped above the 50-level for the first time since 2006.
© Copyright IBTimes 2023. All rights reserved.
FOLLOW MORE IBT NEWS ON THE BELOW CHANNELS