US Stock Futures Signal Higher Open On Wednesday Ahead Of Durable Goods Orders Data; Corporate Earnings Eyed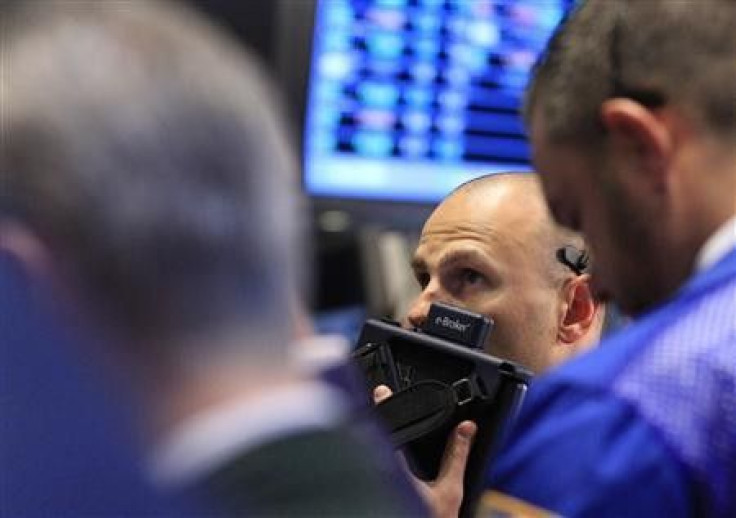 U.S. stock index futures point to a higher open on Wednesday ahead of the release of the Census Bureau's durable goods orders data.
Futures on the Dow Jones Industrial Average were up 0.25 percent, the futures on the Standard & Poor's 500 Index were up 0.28 percent and those on the Nasdaq 100 Index were up 0.30 percent.
Investors are likely to focus on durable goods orders data, which measure the change in the total value of new orders for long-lasting manufactured goods, to be reported before the markets open Wednesday. Economists are forecasting a 3 percent drop in new orders for durable goods in March after surging 5.6 percent in the prior month. The core durable goods orders for March, which will exclude transportation items, are expected to increase 0.5 percent after declining 0.7 percent in February.
"Durable goods orders likely declined 3.0 percent in March as aircraft orders at Boeing declined substantially during the month. Boeing received orders for only 39 new planes in March, after receiving orders for 179 planes last month, indicating that the change in transportation orders will drag down the top-line figure this month," Credit Agricole said in a note to investors.
Also, market participants are likely to continue to focus on earnings reports, with Ford Motor Co (NYSE:F), Boeing Co (NYSE:BA), Sprint Nextel Corp (NYSE:S), General Dynamics Corp. (NYSE:GD) Eli Lilly & Co. (NYSE:LLY), Procter & Gamble Co. (NYSE:PG), EMC Corp (NYSE: EMC) and Cliffs Natural Resources Inc (NYSE:CLF) expected to announce their quarterly results Wednesday.
On the corporate front, shares of Apple Inc. (NASDAQ:AAPL) and AT&T Inc. (NYSE:T) and Yum Brands, Inc. (NYSE: YUM) will be in focus after the companies reported their quarterly earnings late Tuesday. Apple's second quarter revenue increased 11 percent to $43.60 billion compared to $39.19 billion in the same period last year and above Reuters' estimate of $42.3 billion. Net profit was $9.5 billion or $10.09 per share, down from $11.6 billion or $12.30 per share last year but topped analysts' estimate of $10.07 per share.
U.S. stock markets surged Tuesday as sentiment remained buoyant following better-than-expected report on new home sales and a host of strong corporate earnings reports including Netflix and Travelers Cos. The Dow Jones Industrial Average surged 1.05 percent, the S&P 500 Index was up 1.04 percent and the Nasdaq Composite Index climbed 1.11 percent.
Data released by the Census Bureau on Tuesday showed that U.S. new home sales increased 1.5 percent to a seasonally adjusted annual rate of 417,000 units in March from 411,000 in February and topped analysts' estimate of 416,000.
European stock markets were trading higher with Germany's DAX30 up 0.54 percent, France's CAC 40 gaining 0.64 percent and London's FTSE 100 advancing 0.34 percent.
Asian stock markets surged Wednesday, following overnight rally on Wall Street on back of solid corporate earnings and new home sales data. Japanese Nikkei climbed 2.32 percent, Hong Kong's Hang Seng surged 1.71 percent and Chinese Shanghai Composite gained 1.55 percent, while South Korea's KOSPI Composite advanced 0.87 percent.
© Copyright IBTimes 2023. All rights reserved.