US Stock Futures Signal Lower Open Ahead Of Industrial Production, Consumer Sentiment Data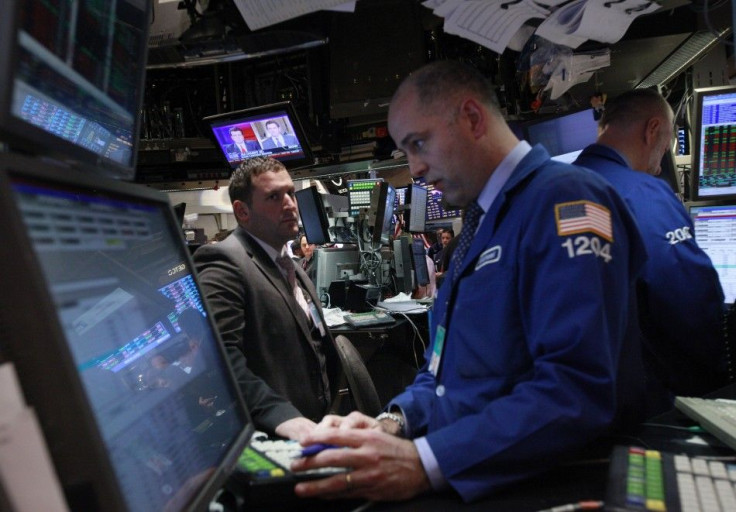 U.S. stock index futures pointed to a lower open on Friday ahead of the publication of the Industrial Production and Capacity Utilization report by the Federal Reserve and the University of Michigan's consumer confidence report.
Futures on the Dow Jones Industrial Average were down 0.21percent, futures on the Standard & Poor's 500 Index were down 0.20 percent and those on the Nasdaq 100 Index were down 0.05 percent.
Investors are expected to focus on the Industrial Production and Capacity Utilization report, to be published Friday. Industrial production is expected to show a 0.2 percent gain in January after a 0.3 percent increase in December, while the capacity utilization rate might have risen to 78.9 percent.
Investors will also focus on the Empire State Manufacturing Survey for February, which is due to be released at 8:30 a.m. EDT. Economists expect the index, which rates the relative level of the general business conditions in New York state, will show a reading of -2, compared with -7.8 in January. A less than zero reading signals worsening conditions. The index covers northern New Jersey and southern Connecticut.
In addition, the University of Michigan's index of consumer sentiment will be released after the opening bell. The preliminary index for February, which rates the relative level of current and future economic conditions, is expected to rise to 74.8, from 73.8 in January.
On the corporate front, shares of Agilent Technologies Inc. (NYSE:A) and Key Energy Services, Inc. (NYSE:KEG) will be in focus after the companies reported the quarterly earnings late Thursday. Agilent Technologies reported first quarter adjusted net income of $222 million or $0.63 per share, down from $244 million or $0.69 per share in the same period last year, which fell short of the analysts' estimate of $0.67 per share.
On Thursday, the U.S. stock markets pared earlier losses and ended slightly higher as weak euro zone growth data was offset by some M&A deal announcements and an encouraging report on the U.S. jobs market. The data released Thursday by the U.S. Department of Labor showed that initial claims for unemployment benefits declined 27,000 to a seasonally adjusted 341,000 last week.
European stock markets were trading lower with the FTSE 100 down 6.37 points, the DAX30 losing 27.95 points and the CAC 40 declining 5.20 points.
Asian stock markets were mixed Friday as sentiment was weighed down by disappointing corporate earnings and deeper-than-expected contraction in euro zone. Japan's Nikkei plunged 1.18 percent and India's BSE Sensex fell 0.36 percent, while South Korea's KOSPI Composite gained 0.08 percent and Hong Kong's Hang Seng rose 0.13 percent.
Meanwhile, data released by the Ministry of Economy, Trade and Industry showed that Japan's industrial production rose 2.4 percent in December, but less than the initial estimate of 2.5 percent, which fell short of analysts' forecast of 2.5 percent, suggesting that the world's third-largest economy is continuing to weaken.
© Copyright IBTimes 2023. All rights reserved.