US Stock Futures Signal Lower Open Ahead Of Jobless Claims Data, ADP Employment Report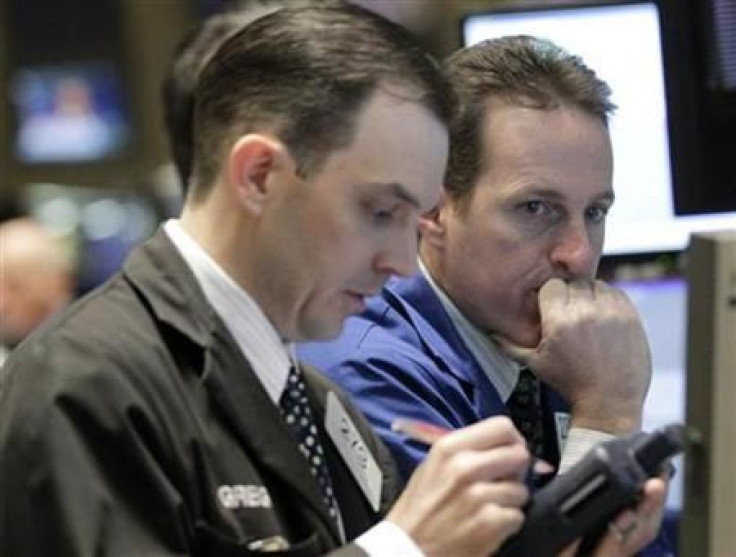 U.S. stock index futures point to a lower open Thursday ahead of the Department of Labor's weekly jobless claims data and the Automatic Data Processing's (ADP) National Employment Report.
The futures on the Dow Jones Industrial Average were down 0.15 percent, the futures on the Standard & Poor's 500 Index were down 0.27 percent and those on the Nasdaq 100 Index were down 0.06 percent.
Investors are likely to focus on the weekly U.S. jobless claims data to be reported Thursday. The initial jobless claims report, which measures the number of individuals who filed for unemployment insurance for the first time last week, is expected to rise to 355,000 in the week ending Dec. 29 from 350,000 in the previous week.
Investors are also expected to focus on ADP's National Employment Report to be released Thursday. The report is a measure of the monthly change in nonfarm private employment data based on the payroll data of approximately 400,000 U.S. business clients. It is expected to rise by 133,000 jobs in December from 118,000 in November.
On Wednesday, U.S. stocks rose as investor confidence turned positive as the House of Representatives passed a Senate-approved bill intended to avert the fiscal cliff. Investors were cheered as many believed the legistlation was necessary to prevent the U.S. economy from falling into a recession.
Meanwhile, according to the data released Wednesday by the Institute of Supply Management, the manufacturing Purchasing Managers' Index rose to 50.7 in December from 49.5 in November. A level above 50 represents expansion in the industry.
The Dow Jones Industrial Average rose 2.35 percent, the S&P 500 Index was up 2.54 percent and the Nasdaq Composite Index gained 3.07 percent.
Asian stocks rose Thursday as investor sentiment was lifted by a report that China's non-manufacturing activity rose in December compared with the previous month, easing the concerns over the slowdown in the economic growth of the country. According to data released Thursday by the National Bureau of Statistics and the China Federation of Logistics and Purchasing, the non-manufacturing Purchasing Managers' Index rose to 56.1 in December from 55.6 in November.
Hong Kong's Hang Seng Composite gained 86.62 points and India's Sensex rose 26.98 points.
European stocks were mixed Thursday amid concerns about the debt crisis affecting the euro zone. London's FTSE 100 was up 2.78 points, Germany's DAX 30 fell 10.23 points and France's CAC 40 dropped 16.44 points.
© Copyright IBTimes 2023. All rights reserved.