US Stock Futures Signal Slightly Higher Open Ahead Of Nonfarm Payrolls, Unemployment Reports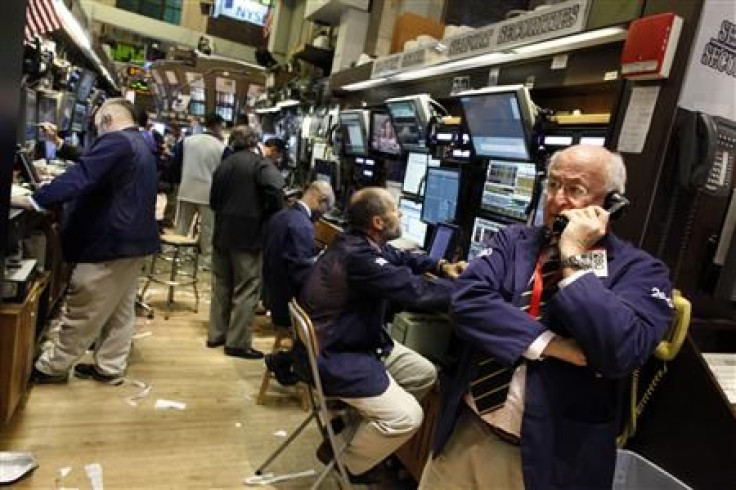 U.S. stock index futures point to a slightly higher open Friday ahead of the Bureau of Labor Statistics' nonfarm payrolls report on employment.
Futures on the Dow Jones Industrial Average were down 0.15 percent, futures on the Standard & Poor's 500 Index were down 0.27 percent and those on the Nasdaq 100 Index were down 0.06 percent.
Investors are likely to focus on the nonfarm payrolls report Friday. The report, which measures the change in the number of people employed in the previous month, excluding the farming industry, is expected to increase to 150,000 in December from 146,000 in November.
The Bureau of Labor Statistics will release its unemployment report, which measures the percentage of the total workforce that was unemployed and actively seeking employment in the previous month. The December unemployment rate is expected to remain unchanged at 7.7 percent as in November.
On Thursday, U.S. stocks rose as investor confidence turned negative on fears that the Federal Reserve might end its quantitative easing measures earlier than expected. The minutes of the Federal Open Market Committee meeting in December released Thursday reported that some officials thought the benefits of the ongoing measures were uncertain and should be stopped well before the end of this year.
Meanwhile, according to data released Thursday by the Department of Labor, the weekly jobless claims report, which measures the number of individuals who filed for unemployment insurance for the first time, rose to 372,000 in the week ending Dec. 29, from 362,000 in the previous week. Also, according to data released Thursday by Automatic Data Processing, private-sector employers added 215,000 jobs in December, up from 148,000 in November.
The Dow Jones Industrial Average fell 0.16 percent, the S&P 500 Index was down 0.21 percent and the Nasdaq Composite Index declined 0.38 percent.
Asian stocks were mixed Friday as investors remained cautious in anticipation of policymakers' announcement of additional measures to boost economic growth. Meanwhile, according to the HSBC Services Purchasing Managers' Index released Friday, China's service activity expanded in December, but at a slower pace than that in the previous month. The Services PMI, a measure of nationwide service activity, was 51.7 in December, down from 52.1 in November but still in positive territory.
Hong Kong's Hang Seng Composite declined 104.53 points, Japan's Nikkei rose 292.82 points and India's Sensex dropped 67.40 points.
European stocks fell Friday following the U.S. markets overnight. London's FTSE 100 was down 5.97 points, Germany's DAX 30 fell 10.14 points and France's CAC 40 dropped 11.72 points.
© Copyright IBTimes 2023. All rights reserved.