US Stock Market Drops Sharply As US-China Trade War Tensions Continue
All three major Wall Street indices closed markedly lower Tuesday as investor sentiment shriveled in the aftermath of the United States and China slapping higher tariffs on each other's exports on Sept. 1. Tuesday was Wall Street's first trading say since the United States and China exchanged these unpleasantries and the negative results were expected.
Adding to the downbeat mood was news a No-Deal Brexit is likely in the cards. But a rebellion among the Tories, who scuppered prime minister Boris Johnson's insistence on a No-Deal Tuesday, now adds more doubt to the already unsettling uncertainty.
On Tuesday, Wall Street stocks spent the entire trading day wallowing in the red and finished lower across the board. The Dow Jones Industrial Average and the S&P 500 gave-up a three-day winning streak to reflect the broader market sentiment.
At its weakest point, the Dow was down more than 400 points. It finally closed down 1.1 percent, or 285 points. The S&P 500 finished 0.7 percent lower while the NASDAQ Composite gave-up 1.1 percent.
The closely-watched U.S. manufacturing index for August shrank to 49.1, its lowest level since January 2016. This number was also worse than the 51 economists were expecting. A level below 50 indicates activity at America's factories have contracted. August was the first time in three years the manufacturing sector shrank, said the Institute of Supply Management, which issues the index.
Manufacturing is being badly battered by Trump's trade war and the gradually escalating global economic slowdown. American consumer spending, which accounts for two-thirds of U.S. GDP, has kept the economy strong but Trump's Sept. 1 tariff stands to change all that.
Markets in Asia were the first to suffer from the negative sentiment Tuesday, closing mixed in thin trading as Chinese and American trade talk negotiators struggled to schedule a planned meeting this month. News negotiators couldn't even agree on a date for the talks added to the depressed mood. The dour news also affected U.S. futures, which fell in value.
Shares remained almost stagnant in Tokyo, Sydney and Seoul. On the other hand, most Southeast Asian stock markets closed lower Tuesday due to the demoralizing effects of Trump's trade war. Malaysia and the Philippines were the biggest losers, shedding over 1 percent each.
Trump on Sunday imposed a 15% tariff on $110 billion worth of Chinese imports. China retaliated with 5% to 10% taxes on $75 billion worth of American imports.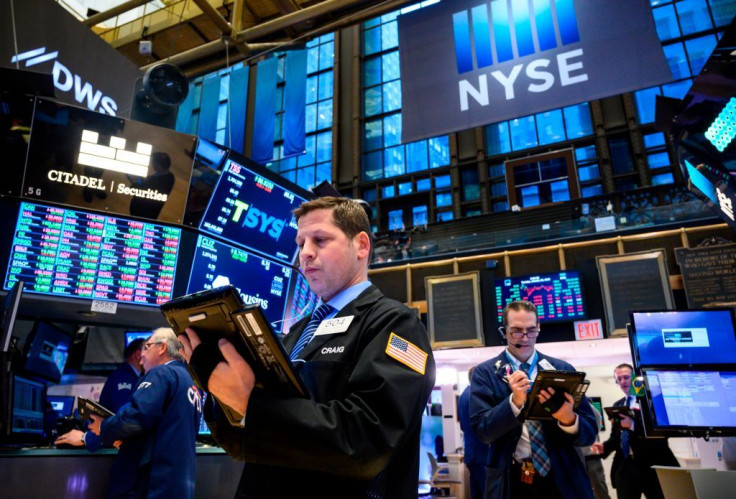 © Copyright IBTimes 2023. All rights reserved.