US Stocks Keep Climbing: Dow Jones Industrial Average Books 10th Straight Daily Gain; S&P 500 Nears Record High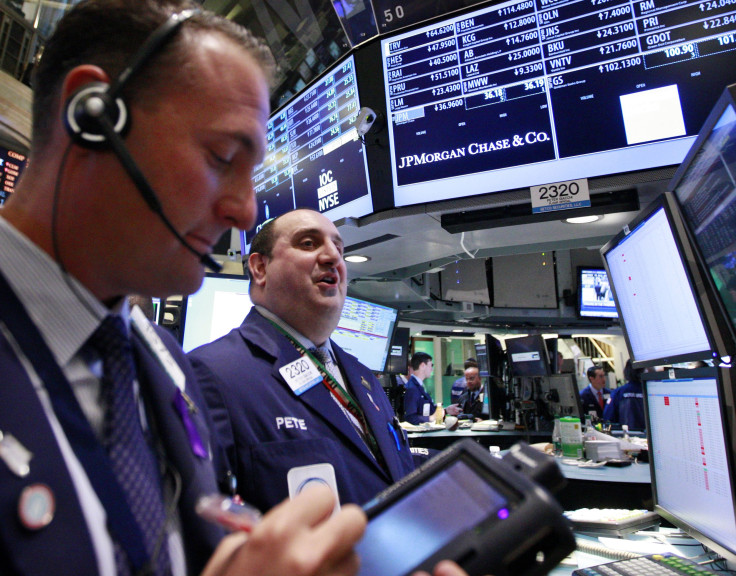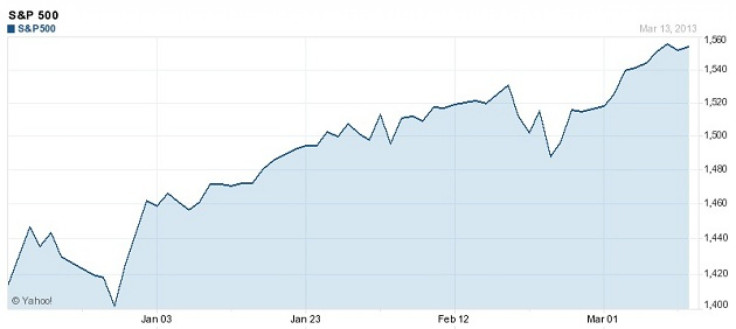 U.S. stocks charged higher yet again Thursday, with the blue chip Dow Jones Industrial Average notching its 10th consecutive daily gain, the longest such run since November 1996 and something it has accomplished only 42 times in its 117-year history.
The Dow, which comprises 30 large industrial companies, closed up 83.86 to 14,539.22. On seven of those 10 days it has also set record highs.
The broader S&P 500 index of large market capitalization shares climbed 8.71 to 1,563.25, just shy of 1,565.15, the record it set on Oct. 9, 2007.
Analysts credited a sequence of strong economic reports and an unprecedented amount of money printing driven by the Federal Reserve for the market's buoyancy. The Labor Department said Thursday that the number of Americans filing new claims for jobless benefits fell last week, and the four-week moving average hit a near five-year low, pointing to an ongoing gradual recovery in the labor market.
"The data has been good enough to not make people deviate from bullish positions," Seth Setrakian, co-head of equity trading at First New York Securities, told the Wall Street Journal. "But it hasn't been too good to shock people into thinking that the Fed is going to pull back or raise interest rates."
Further, the diversity of sectors helping power equities higher plus the fact that the Dow Jones Transportation Average set a record high on Wednesday is boosting investor sentiment and expectations for further gains.
"It's simply a natural progression for prices to move to new highs in order for the market to advance. I don't think it's scaring investors," Tim Ghriskey, chief investment officer of Solaris Group in Bedford Hills, N.Y., told Reuters.
"Fund flows really have reversed direction, and money started moving out of money markets and some from fixed income to equities. This kind of trend doesn't change easily, so we can expect a lot more to come in."
© Copyright IBTimes 2023. All rights reserved.