U.S. Stocks Moderately Higher on Hopes for Greek Bailout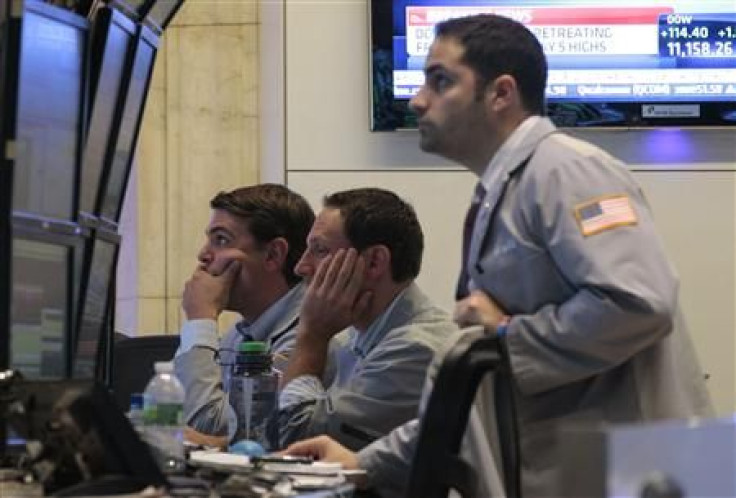 U.S. stocks have opened moderately strong on Wednesday, buoyed by optimism that European officials are on the brink of stabilizing the debt crisis in the Eurozone, while shrugging off some mildly disappointing data on August durable goods orders.
As of 10:10 a.m. (New York time) the Dow Jones Industrial Average is up 75.08 points, or 0.67 percent, at 11,265.77. The Standard & Poor's 500 Index has climbed 3.28 points, or 0.28 percent, at 1,178.66; while the Nasdaq Composite Index added 7.43 points, or 0.29 percent, at 2,554.26.
Stock indices have shown three consecutive days of gains. Indeed, the Dow had jumped 4.3 percent over the past three sessions, following deep losses incurred last week.
Greece's debt crisis appears to be on most investors' minds – it is widely feared that if the country defaulted on its estimated $500-billion of debt, it would unleash a financial tsunami that would engulf all of Western Europe and spill over into the U.S.
Officials from the European Union, International Monetary Fund will go to Athens for talks with Greek government officials over the progress they are making in reducing their debt while considering the next tranche of the 110-billion euro bailout agreed to last year.
Given how serious European leaders are about preventing contagion and how open they have been with their commitment to keeping Greece in the euro, a deal certainly appears to be in the works whether they admit to it or not, Kathy Lien, director of currency research at GFT, said in a note to clients.
However, oil futures (a sign of global demand) are down 1.2 percent in New York, while gold is up about 0.3 percent.
Treasuries are slightly higher as the 10-year yield has edged down to 2.00 percent.
© Copyright IBTimes 2023. All rights reserved.