US Successfully Tests Aegis Ballistic Missile Defense System Amid Ongoing Tensions With Russia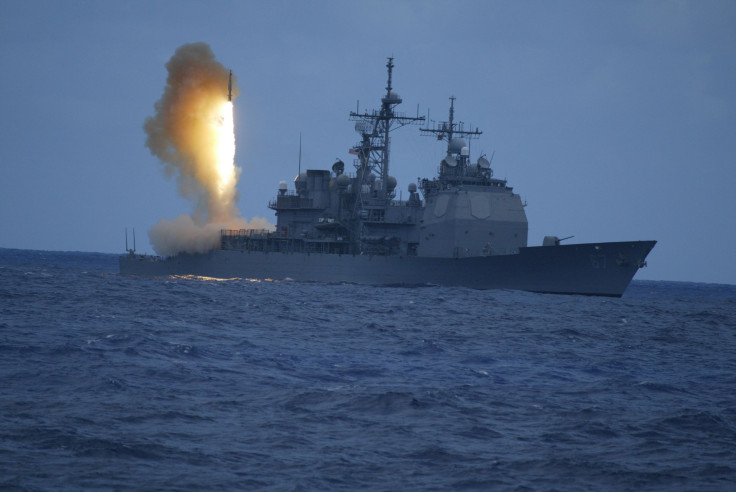 The United States successfully tested the Aegis Ballistic Missile Defense, or BMD, system over the Pacific Ocean on Thursday, simultaneously destroying one ballistic missile target and two cruise missile targets, the U.S. Missile Defense Agency, or MDA, announced in a statement.
According to the agency, the test confirmed a new upgrade of the Aegis missile defense system developed by Lockheed Martin, and two other missiles built by Raytheon Missile Systems, a major American defense contractor, Reuters reported, adding that the new BMD system will be installed on U.S. Navy Aegis destroyers in Romania next year as part of the "Aegis Ashore" system.
"One short-range ballistic missile target was intercepted by a Standard Missile-3 (SM-3) Block IB guided missile, while two low-flying cruise missile targets were engaged by Standard Missile-2 (SM-2) Block IIIA guided missiles near-simultaneously," MDA said, in a statement.
The test, which took place in the Pacific Missile Range Facility on Kauai, Hawaii, also included the Navy destroyer USS John Paul Jones, the U.S. Pacific Command and sensors inside two MQ-9 Reaper unmanned planes. MDA said that it was the first live-fire test in which the Aegis system engaged a ballistic missile target and multiple cruise missile targets.
"This test showcases the U.S.'s ability to defend against numerous ballistic and cruise missile threats in 'raid' scenarios," Dr. Taylor W. Lawrence, president of Raytheon, said in a statement. "No other nation in the world has the capability to do what the U.S. Navy and Missile Defense Agency demonstrated today."
According to Raytheon, its SM-3 "kill vehicle" can destroy incoming ballistic missile threats by colliding with them in space, creating an impact equivalent to a 10-ton truck traveling at 600 mph.
Thursday's test comes at a time when tensions between the U.S. and Russia over the latter's seizure of the Crimean peninsula, and its role in eastern Ukraine, have intensified in the past few months. While Moscow has repeatedly expressed concerns over NATO's increased military presence on its borders following Russia's annexation of Crimea in March, a U.S. army general said last month that the U.S. and Russia need to cooperate on air and missile defense.
"We think there is plenty of challenges that are challenging Russia as well US and NATO equally," Maj. Gen. Walter Piatt, deputy commanding general of U.S. Army Europe, told RIA Novosti, a Russian news agency. "If we work together on some of these challenges, we'll be able to come up with a better solution."
The latest test follows a series of Russian exercises in which the navy's Yuri Dolgoruky nuclear submarine test-fired a Bulava missile from an underwater position in the Barents Sea last week, while a submerged Northern Fleet nuclear submarine test-fired an intercontinental Sineva missile on Wednesday.
In December last year, Russia reportedly stationed several Iskander ballistic missiles in the Kaliningrad region, located in the Russian exclave between Poland and Lithuania on the Baltic Sea, in response to the development of a U.S. missile defense system in Europe.
© Copyright IBTimes 2023. All rights reserved.