US THAAD In South Korea: USFK Chief Says Anti-Missile System To Be Deployed To Region In 8-10 Months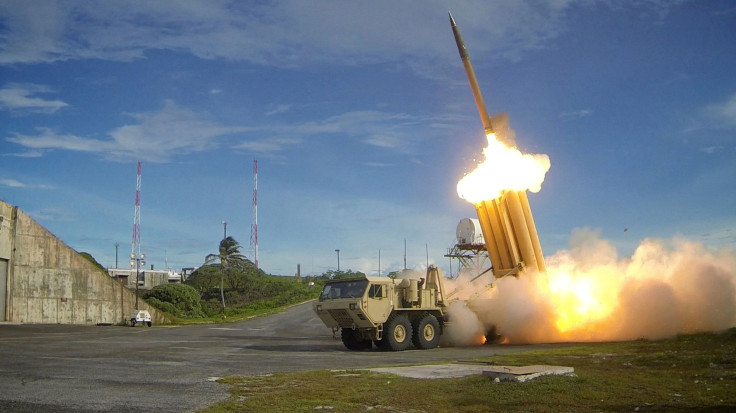 Amid escalating tensions between the United States and North Korea over the latter's nuclear capabilities, the commander of U.S. forces in neighboring South Korea said Friday that a U.S. Terminal High Altitude Area Defense (THAAD) anti-missile system battery will be deployed to the region in the next eight to ten months.
"You're gonna see the deployment of a THAAD battery. This is an alliance decision. It will come in the next eight to 10 months. That is an Army unit and ... a larger configuration than the one in Guam," U.S. Forces Korea (USFK) Commander Gen. Vincent K. Brooks said at a seminar in Seoul, South Korea's Yonhap News Agency reported.
The U.S. base in the Micronesian island of Guam operates two Army missile launcher pads along with a reserve. On the other hand, a standard-sized THAAD unit has six launchers, translating to South Korea getting between four to nine launchers. The missile defense system will be deployed at a new base in Seongju, about 180 miles southeast of Seoul.
Brooks also reportedly said that the issue of rotational deployment of the U.S.'s strategic assets or nuclear weapons to the region "is under review."
The cooperation between Washington and Seoul has resulted in joint military drills, especially over the past year as Pyongyang has been particularly active with its nuclear program. Kim Jong Un's regime carried out two nuclear tests and also tested a large number of ballistic missiles this year, causing alarm across the world.
Former U.S. President George H.W. Bush took the decision to remove U.S. nuclear weapons from South Korea in 1991 but there have been calls to reintroduce them in the face of North Korea's nuclear threat. Following Pyongyang's latest nuclear test in September, two U.S. B-1 bombers flew over South Korea in a show of force against North Korea and in solidarity with Seoul.
The U.S., the U.K. and South Korea are also preparing to launch trilateral drills to act as deterrence to Kim's nuclear ambitions, which have been soaring despite endeavors from the world community to prevent the isolationist state from developing a destructive arsenal.
© Copyright IBTimes 2023. All rights reserved.