As The US And Turkey Step Up The Fight Against ISIS, Turkey's Kurds Face Major Crackdown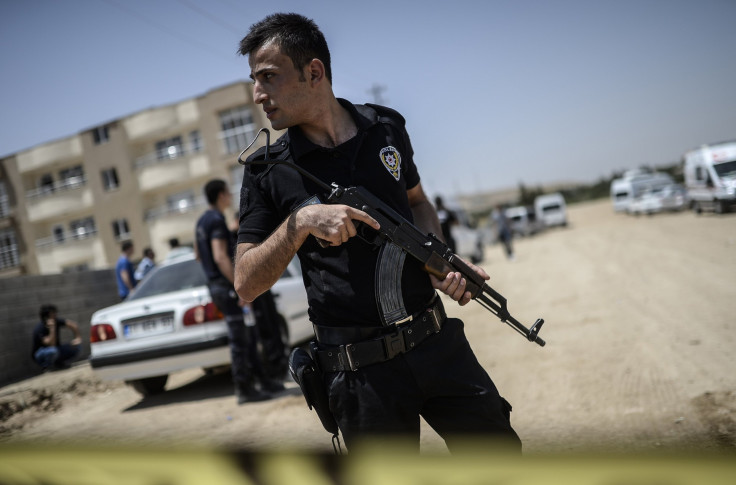 When Günay Özarslan, a member of one of Turkey's extreme-left political parties, woke up July 24, she had reason to be fearful, but she didn't know how much. Days earlier the Turkish government had begun to round up Kurdish activists, politicians and left-wing militants -- those they believed to have connections with a terrorist attack in the southeastern Turkish border town of Suruc. Within a few days police had arrested thousands of people. Özarslan was supposed to be one of them, but instead, the police shot her 15 times, and she died.
Police said Özarslan was killed during clashes as part of a police operation against Kurdish and left-wing militants, but one of the lawyers representing Özarslan said there were no signs a clash had taken place when investigators discovered her body at home. The Turkish government claims that Özarslan was one of the main members of the outlawed Revolutionary People's Liberation Party-Front (DHKP-C), which has killed dozens of soldiers, police officers and more than 80 civilians since its formation in 1978. The group also claimed a suicide attack against the U.S. Embassy in Ankara in February 2013.
Özarslan's death was part of the Turkish government's concerted counterterrorism campaign aimed at left-wing and Kurdish militants as well as the Islamic State group -- also known as ISIS or ISIL -- following the Suruc bombing. The bomber was an ethnic Kurd but reportedly also a member of ISIS. Since then, the backlash from the government has focused primarily on Kurds.
Turkey's clashes with the Kurds are nothing new. The Turkish government was embattled in a three-decade-long conflict with the militant Kurdish group known as the Kurdistan Workers' Party (PKK), and has for years targeted Kurdish activists and politicians for their ties to the militant group.
After tentative rapprochement, old enmities are re-emerging as Turkey's air force strikes Kurdish military targets in Iraq and Syria, and the Turkish government continues to roll out its robust counterterrorism campaign.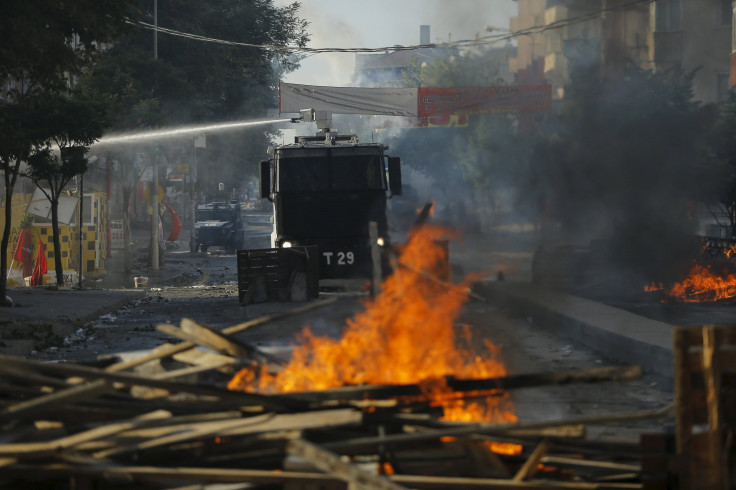 "Tensions between the Turkish government and the country's Kurds have risen to dangerous levels," wrote Benjamin Ward, Human Rights Watch deputy director for Europe and Central Asia, in a report published Thursday.
Some human rights experts say the mass detainments and targeting of Turkey's Kurds amounts to serious crimes under international law.
Under the International Covenant on Civil and Political Rights, a United Nations treaty that protects civil and political rights, arbitrary detention and arrest is illegal. Turkey signed and ratified the convention, meaning it is required to uphold those rights, as well as the right to life, freedom of religion, freedom of speech, and freedom of assembly. Indiscriminate mass arrests have been designated war crimes by various international commissions and courts-martial.
"The Turkish authorities should ensure that its response to these challenges respects freedom of speech and association, the right to peaceful protest, and protects citizens from violence by the state as well as armed groups," Ward said. "Otherwise a bad situation is only likely to worsen."
Yet even if human rights groups accuse Turkey of committing crimes such as mass arrests, it is unlikely Turkish politicans or police officers will be tried in court. International law is a difficult system to navigate, and getting powerful governments to trial is almost impossible. Kenya's President Uhuru Kenyatta, despite being indicted by the International Criminal Court for committing war crimes and crimes against humanity, managed to win another term as president.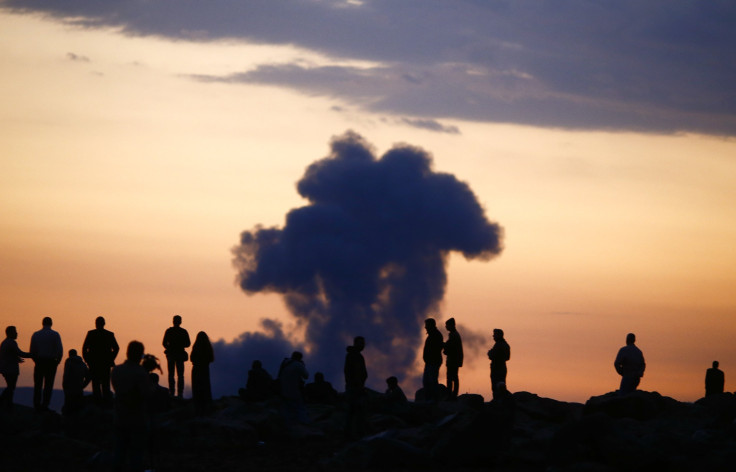 Turkey is a strong ally of the U.S. in the fight against ISIS, and the two governments are in the middle of forging a plan to create a buffer zone in northern Syria, a plan that could eventually pave the way for millions of Syrian refugees to return home.
For more than a week, reporters have pressed U.S. officials in media briefings about why the White House is not addressing Turkey's most recent crackdown. But the U.S. appears to be looking the other way.
"Turkey has continued to come under attack by PKK terrorists, and we recognize their right to defend themselves against those attacks," U.S. State Department spokesman Mark Toner said in a briefing Wednesday. He added that the U.S. is not letting Turkey's attacks on Kurdish militants, or its treatment of Kurdish politicians, get in the way of joint efforts to fight the Islamic State group in Syria.
"The fight against ISIL will continue. We are grateful for the contributions of Turkey and other coalition members. And the pressure that we are going to put on them, regardless of what Turkey is doing against the PKK or will do in the future, that's not going to diminish," Toner said.
The fight against ISIS is gathering speed, but Turkey's fragile peace with the country's Kurds is in danger of splintering -- as the victims of police violence and ISIS terror are mourned, out of the ashes of Suruc old rivalries rebloom.
© Copyright IBTimes 2023. All rights reserved.
FOLLOW MORE IBT NEWS ON THE BELOW CHANNELS