US Wealth Gap 'Unsustainable,' Wages Expected To Fall, Says New Harvard Study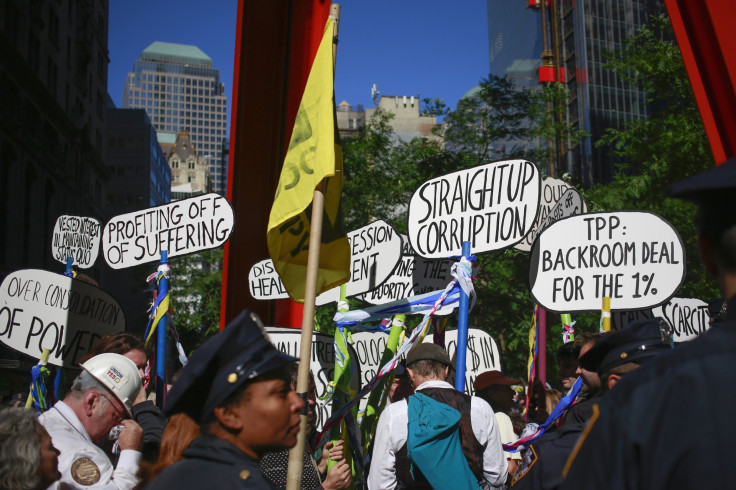 The growing U.S. wealth gap is "unsustainable" and the disparity between the rich, middle, and lower classes is likely only to increase in the near future, a new Harvard Business School study finds. Business leaders also do not expect worker compensation to increase over the next few years, according to the study.
For the report titled "An Economy Doing Half Its Job," nearly 2,000 Harvard Business alumni were questioned about the trajectory of U.S. competitiveness and elements of the business environment considered to be "drivers of national competitiveness." The survey found the Harvard alumni were significantly more hopeful about the future competitive success of U.S.'s corporations than they were about the future pay of workers. By a ratio of three to two, those who foresaw a decline in U.S. competitiveness in the next three years outnumbered those who predicted improvement. Only 27 percent said workers would enjoy higher pay in the next three years, while 41 percent said wages and benefits would be falling, reports NPR.
Overall, our "recovering" economy is doing just half its job, the survey found, as "the typical large or midsized firm in America is rallying or even prospering, as are highly skilled individuals. But many middle-and working-class citizens and small businesses are struggling."
The study's findings suggest that due to the dynamics of globalization and technological change in the U.S. economy, many of America's challenges are caused by the nation's own actions or lack thereof. But the current wealth gap is "unsustainable," and moving forward, there's a need to "invest and set policies to make Americans so productive that they can command higher wages even in the face of these dynamics."
© Copyright IBTimes 2023. All rights reserved.