US Woman Raped In India: Indian Police Arrest Men Who Gang Raped Tourist At Five-Star Hotel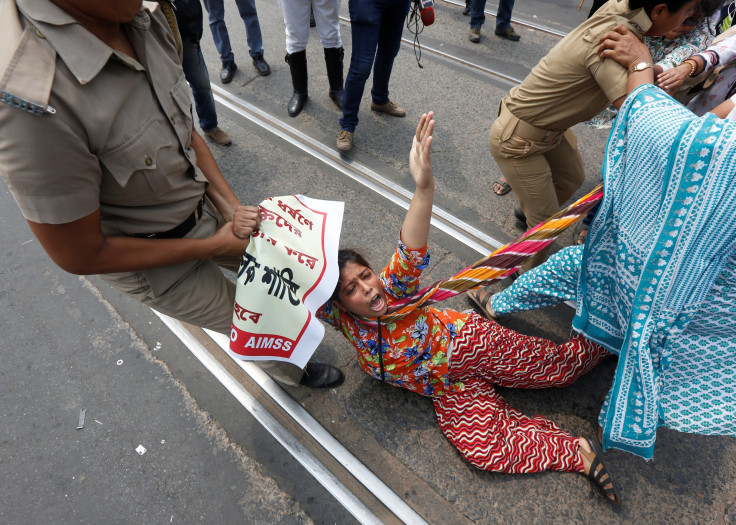 Police in New Delhi, India, announced Monday they had arrested four men over drugging and raping an U.S. tourist at her five-star-hotel on April 9. The woman in her early thirties, who had been sightseeing in India with a tour group, told local police that her tour guide gave her a spiked water bottle, which sedated her, and raped her inside her hotel room along with four other men, the Associated Press reported Monday.
"We arrested four of them a few hours ago. And they, as in the tour guide, driver, cleaner and another hotel employee, have been charged with rape," Delhi police spokesman Dependra Pathak told Agance France Presse.
The woman flew back to India last week to answer questions from police authorities regarding the case, and would be able to return to the U.S. in a matter of days after she identifies her rapists in custody, said Pathak. Local police launched a formal investigation into the case this month after she aired her grievances to an American charity.
But she told media in India that she couldn't remember much about the incident for three months after its occurrence since she had been heavily intoxicated.
"The first two nights I was drugged, physically assaulted and sexually assaulted," the victim can be seen telling a local news network while wearing a scarf on her face to protect her identity.
"I had no memory of what happened to me while I was in India. I regained my memory three months later around the end of July and that's when I took action," she continued.
The rate of reported rapes in India's capital city was four times greater than that of the national average, according to the latest information from the National Crime Records Bureau in India from 2015.
The gang rape in April represented the latest in a string of sexual assault cases targeting foreign women in India. A 25-year-old Indian man was arrested on Nov. 26 for raping a 35-year-old tourist from Japan in the southern Indian city of Karnataka, Huffington Post India reported on Nov. 27.
The Indian government introduced harsh laws in an attempt to curb the high level of sexual violence against women in the country after a student was fatally gang-raped in December 2012.
© Copyright IBTimes 2022. All rights reserved.
FOLLOW MORE IBT NEWS ON THE BELOW CHANNELS