In The US, Women Drivers Now Outnumber Men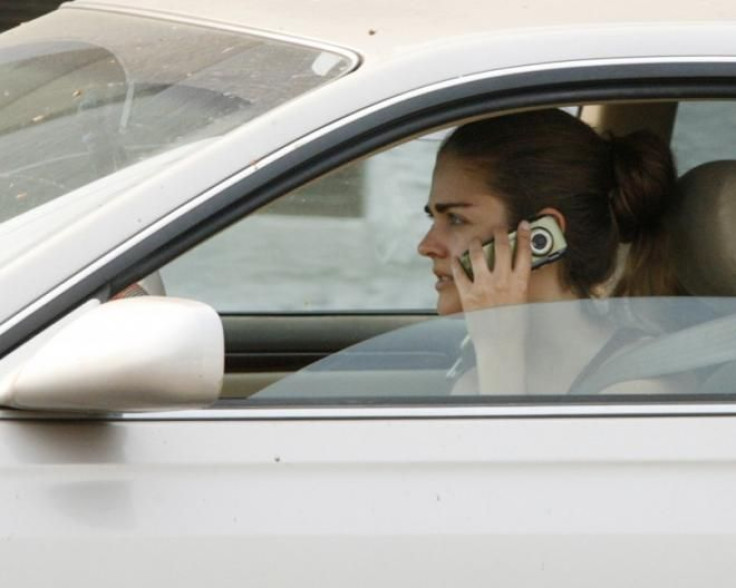 For the first time in U.S. history, there are more female drivers on the road than their male counterparts -- a reversal of the longtime gender gap behind the wheel. Researchers expect this trend to continue and predict it will lead to safer, smaller and more fuel-efficient cars, fewer miles driven and lower fatality rates.
A new study by researchers at the University of Michigan's Transportation Research Institute looked at changes in the gender demographics of U.S. drivers from 1995 to 2010. Using data from the Federal Highway Administration and U.S. Census Bureau, UMTRI research professor Michael Sivak and colleague Brandon Schoettle found that the long-standing gender gap closed over the course of the last two decades.
As of 2010, more than 105.7 million women were licensed to drive in the U.S., compared with only 104.3 million men.
"Our data indicate that the shift toward having more female than male drivers has been a gradual one that has continued throughout the 15 years examined," Sivak said in a statement. "While in 1995 male drivers outnumbered female drivers, the opposite was the case in 2010. Furthermore, we expect that this trend is likely to continue in the future, further increasing the relative proportion of female drivers."
They found that in 1995 male drivers outnumbered females for each age group up to age 70. In 2010, that holds true only up to age 45. In addition, the percentage of males with a driver's license decreased from 1995 to 2010 for those younger than 60. For females, this decrease occurred for those younger than 50.
The study, published in the journal of Traffic Injury Prevention, also indicates that both male and female young people are less likely to have a driver's license than they did 20 years ago, which may owe to changes in technology.
"One possible interpretation of the finding that the decrease in licensure rate has been greater for males than for females is that males are relying more on electronic communication than females," Sivak said. "Because virtual contact through electronic means is reducing the need for actual contact, driving demand has been reduced more for males than for females."
The authors say that changing gender demographics will have major implications on the extent and nature of vehicle demand, energy consumption and road safety.
"Females are more likely than males to purchase smaller, safer and more fuel-efficient vehicles, they drive less and tend to have a lower fatality rate per distance driven," Sivak said.
When it comes to buying new cars, female buyers tend to gravitate toward practical cars that are smaller and more fuel-efficient, while male buyers prefer either a fast, sporty vehicle or more heavy-duty vehicle, like a large truck or SUV, basing their decision more on aesthetics than substance, according to the third annual gender and car buying study by TrueCar.com.
The brand with the highest percentage of retail sales to women in 2011 continues to be Mini (46.2 percent), followed by Nissan (45.7 percent), and Kia (45.6 percent), compared with 2010, when Mini (47.9 percent) came in first, followed by Kia and Honda respectively (46.8 percent and 46.0 percent). On the flip side, 13 of the top 20 brands in 2011 with the highest percentage of male buyers were either exotic or luxury brands.
Meanwhile, a separate study conducted by UMTRI showed that gas mileage among the newest car models is now at an all-time high.
The average EPA-rated fuel economy of new cars, light trucks, SUVs and minivans purchased in October was 24.1 mpg, a 20 percent bump from October 2007, when the university began tracking fuel efficiency. Average fuel economy in September 2012 was 23.8 mpg.
© Copyright IBTimes 2023. All rights reserved.
FOLLOW MORE IBT NEWS ON THE BELOW CHANNELS