US, Yemeni Forces Free Eight Hostages From Al Qaeda, Five Still Missing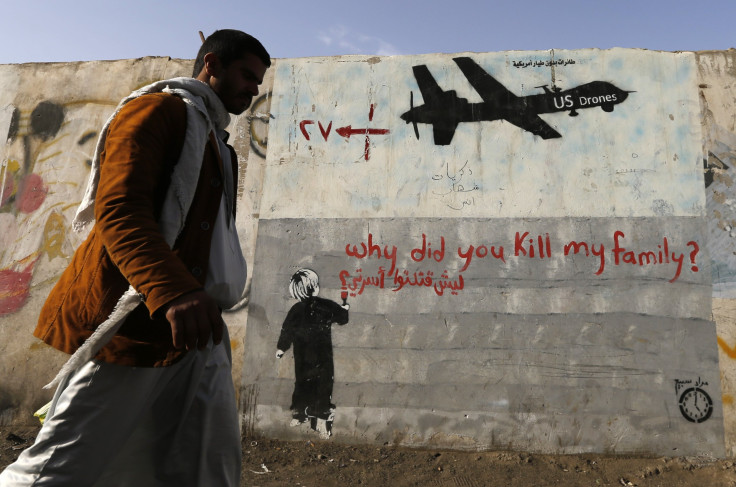 American and Yemini forces freed eight hostages from an Al Qaeda stronghold this week, but are still searching for another five. The operation was a rare example of U.S. forces operating on the ground in Yemen, according to the Associated Press.
Details of the operation were reported by a Yemen special-forces member identified as Abu Marouf on a semi-official Yemen defense ministry online site known as Sept 26, AP said in an account carried by the Guardian. Troops reportedly planned the raid in response to reports that al Qaeda members used pickup trucks to move the hostages into a cave in Hagr al-Saiiar, a desert area near the Saudi border known to be an al-Qaeda safe haven.
Early Tuesday, about 30 anti-terrorist troops used advanced weapons and equipment such as night-vision goggles to raid the cave. This resulted in a shootout that ended with the death of all seven kidnappers. The eight hostages were found chained up inside, but told their rescuers that five others from the U.S., the U.K., South Africa, Yemen and possibly Turkey had been moved to another location.
Original reports didn't mention American help with the raid, but officials later told CNN that U.S. special forces were involved, but this was kept confidential.
The news broke amid an American drone campaign targeting al Qaeda militants, as a Shiite rebel group attempts to take power in the region. But these campaigns have become increasingly unpopular because of the high rate of civilian deaths, as the Guardian reported.
© Copyright IBTimes 2023. All rights reserved.