USA Olympic Boxing 2016: List Of Men And Women Fighters, Medal Odds, Schedule For Rio Summer Games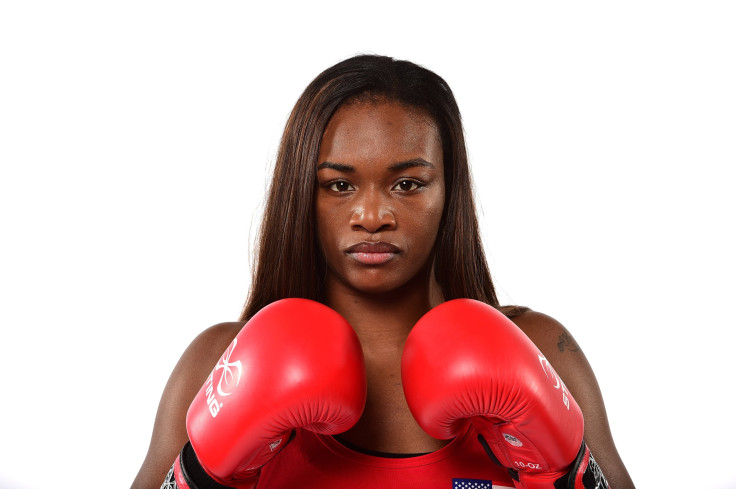 The United States is expected to get several gold medals in sports like basketball and swimming, but doing so won't be nearly as easy in a sport like boxing. Eight American boxers are in Rio for the 2016 Olympic Games, but only one stands out as a favorite to get a first-place finish.
Women's middleweight Claressa Shields is one of the best athletes in any sport that will represent the U.S. in Brazil over the next two weeks. She won the gold at the 2012 London Olympics, and she's a heavy favorite to accomplish the same feat in Brazil.
Bovada.lv gives Shields -475 betting odds to win the 16-fighter tournament, and the Netherlands' Nouchka Fontijn is considered to be her biggest competition with +600 odds. Lightweight fighter Mikaela Mayer is the other female boxer representing the U.S, though five women have better odds than her to win the gold. But she does have a chance to win a medal, even though she didn't start boxing until she was 17 years old.
For the men, the USA's best hope of winning a medal comes in the form of Shakur Stevenson at bantamweight. In a division with no overwhelming favorite, Stevenson (+325) is considered to be among the top three competitors.
Stevenson was among 12 U.S. boxers that qualified for the Olympics in 2012, but of the nine men competitors, none received a medal. Current WBC heavyweight champion Deontay Wilder was the last American male to win a medal in boxing, getting the bronze in 2008. Andre Ward, arguably the best pound-for-pound boxer in the world, won gold at the 2004 Athens Games.
Lightweight Carlos Balderas (+2200) was the first American boxer to earn a spot in the Olympics by qualifying in the World Series of Boxing last fall. He's just 19 years old, and winning a medal could be an uphill battle.
Nico Hernandez (+8000), Antonio Vargas (+4500) and Gary Russell (+1150) are longshots to win gold. Charles Conwell is just 18 years old, and he isn't expected to medal in Rio.
Boxing in Rio will be different than it has been in recent Olympics because of multiple rule changes.
For the first time ever, professional boxers will be allowed to compete. Only three—C Hassan N'Dam, Thailand's Amnat Ruenroeng and Carmine Tommasone of Italy—decided to take advantage and represent their countries. There had been some speculation that Manny Pacquiao might head to Rio, but that never came to fruition. None of the pros are among the favorites to win medals in their respective divisions.
It's the first time since 1980 that the male boxers won't wear headgear during the three-round fights. The scoring system has also changed, moving to the traditional 10-point system.
Boxing begins on Saturday just hours after Friday's Opening Ceremony. There will be a boxing event every day of the Olympics. Click here for the complete schedule.
USA Boxers
Nico Hernandez (flyweight, 49kg/108lbs)
Antonio Vargas (flyweight, 52kg/114lbs)
Shakur Stevenson (bantamweight, 56kg/123lbs)
Carlos Balderas (lightweight, 60kg/132lbs)
Gary Russell (light welterweight, 64kg/141lbs)
Charles Conwell (middleweight, 75kg/165lbs)
Mikaela Mayers (women's lightweight, 60kg/132lbs)
Claressa Shields (women's middleweight, 75kg/165lbs)
Day 1 Schedule
Men's light flyweight Round of 32: 10 a.m. ET, 4 p.m. ET
Men's lightweight Round of 32: 10:45 a.m. ET, 4:45 p.m. ET
Men's light heavyweight Round of 32: 11:30 a.m. ET, 5:30 p.m. ET
Men's heavyweight Round of 32: noon ET, 6 p.m. ET
© Copyright IBTimes 2023. All rights reserved.
FOLLOW MORE IBT NEWS ON THE BELOW CHANNELS