USA vs. Spain Rio 2016: Live Stream Info, TV Channel, Start Time For Men's Basketball Semifinal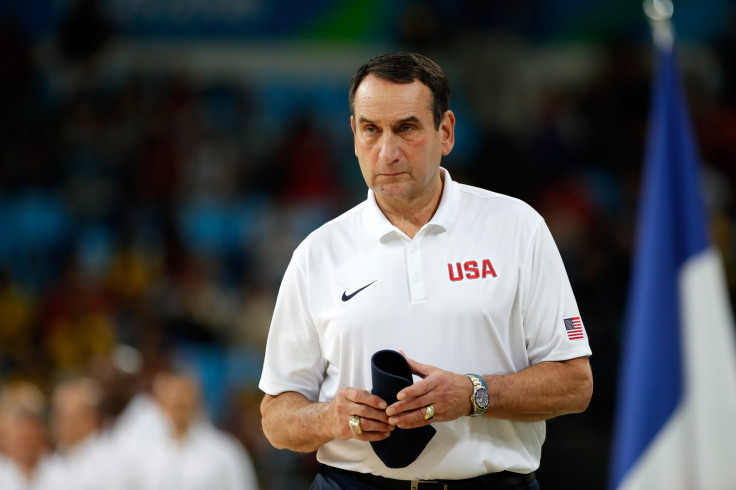 The United States men's basketball team will face Spain for the third successive Summer Olympics when the two international powers meet in the 2016 Rio Games semifinals Friday afternoon at Carioca Arena.
Team USA is coming off a largely dominant victory over Argentina in the quarterfinals and the Spanish also routed France, with both countries making the tournament's medal rounds for a third straight time. The victor will move on to the gold medal game on Sunday, where they will face the winner of Australia and Serbia's semifinal matchup.
It's a game that has lately been reserved for the championship, which the U.S. has won in the last two Games in Beijing and London but only by a combined 18 points, a far cry from the blowouts fans expect from an NBA All-Star squad. Spain also had to climb up the Group B standings after two losses to open the tournament left them scrambling for victories, and ultimately resulted in a lower seed in the knockout stages and why it faces the U.S now rather than for the gold.
Over the first six games of the tournament, the U.S. has given many of its critics reason to doubt due to its almost habitual poor starts in Brazil, poor long-range shooting, and lack of chemistry. But the results, a perfect 6-0 including an undefeated record in pool play, is all reserve guard Jimmy Butler and the U.S care about.
"If you notice, we started out slow in a lot of these games," the Chicago Bulls guard told reporters after soundly beating Argentina 105-78. "We don't want that to happen, don't get me wrong. But in the end we won. You never want to start out slow, but in the end we won. So, we're happy with it. "
However, a slow start could prove very costly against a Spanish squad eager to overthrow the two-time reigning champions and many of its stars calling the NBA their league as well.
Led by Pau Gasol, Nikola Mirotic, and point guard Ricky Rubio, the Spanish have averaged 87.3 points per game but have also held opponents to a cold 70.7 points and 40 percent shooting from the field. Spain's also limited most production from three-point range at 31.7 percent, while Gasol's controlled the glass with 8.7 boards, the best among any player at the Olympics.
U.S. forward Carmelo Anthony, who's inching closer to a country-record third gold medal, recognized Spain's struggles early but still considers the rival a formidable opponent.
"That's another tough team. They had a great game today," Anthony said of Spain and it's 92-67 win over the French in the quarters. "They haven't been playing well throughout this whole tournament, but they picked it up, they stepped it up earlier today, beat a tough team in France. It's going to get tougher as we go along, so we have to be prepared. "
Much of the preparation will be on Krzyzewski and his staff, and the Duke coach did alter his starting lineup against Argentina. Los Angeles Clippers center DeAndre Jordan started over DeMarcus Cousins, who had started the first five games, to give the U.S. a stronger defensive presence inside. It also allowed Cousins to face Argentina's second unit and score 15 points.
It's possible, however, Krzyzewski reinserts Cousins in the starting lineup against Spain to try and get Gasol and Mirotic in early foul trouble and take away the team's two best scorers.
Tip-off: 2:30 p.m. ET
TV Channel: NBC Sports Network
Live Stream: NBCOlympics.com
© Copyright IBTimes 2023. All rights reserved.