USA Women's Basketball vs. France: Watch Live Stream Online, Preview Of 2012 Olympic Finals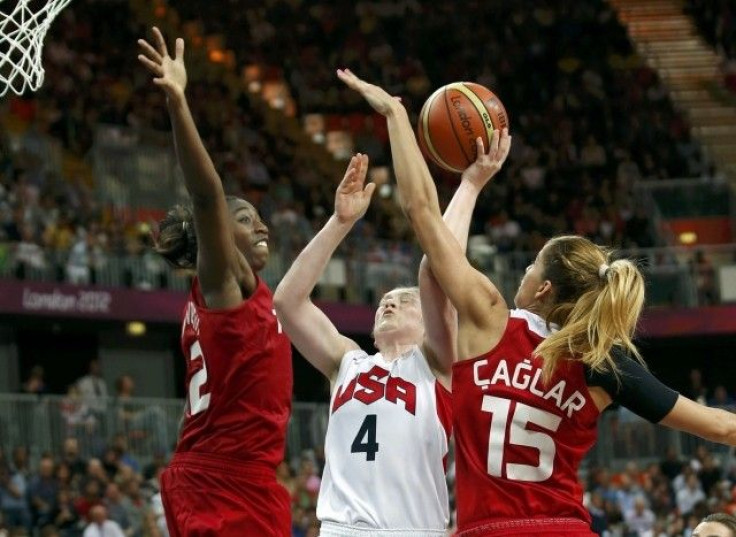 The U.S. women's basketball team is just one win away from their fifth straight gold medal at the Olympics.
Team USA takes on France in the finals at the 2012 London Games on Saturday afternoon. The game will air on NBC at 4 p.m. EDT. If you can't get to a television, you can watch a free live stream online by clicking here.
The Americans have been dominant this year, winning by an average of 34 points per contest. Australia, though, gave the U.S. their toughest test of the 2012 Olympics in the semifinals. The United States won by 13 points on Thursday, their smallest margin of victory.
While the U.S. has won 40 straight games, dating back to 1996, France has an unbeaten streak of its own. They haven't lost in this year's tournament, and could give Team USA a challenge.
The United States will have to watch out for Celine Demurc, France's star point guard. She is very experienced and makes her teammates even better.
Stopping Demuric, as well as France's other scoring threats, like Sandrine Gruda, is the key to a U.S. victory.
"When we create out of our defense is when we are at our best," said assistant coach Doug Bruno. "I think that's been a constant for us throughout this Olympics, is creating offense out of our defense. And that's easier said than done when they have a guard like Demurc. It's not like she is going to throw it away or turn it over. We have to just turn the heat up, like we did in the second half against Australia, to create offensive opportunities. I think that's a huge key."
Team USA is a 22-point favorite.
© Copyright IBTimes 2023. All rights reserved.