USC Pays Tribute To Junior Seau With Video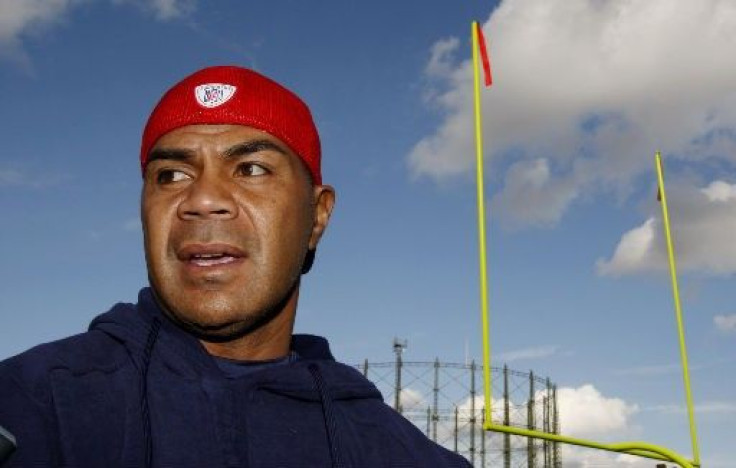 USC released a tribute video for its former linebacker Junior Seau, who was found unconscious by his girlfriend in the bedroom of his Oceanside, Calif. home on Wednesday morning from a gunshot wound to the chest. Police are currently investigating the possibility of a suicide.
One of the most dominant linebackers ever to play for the Trojans, Seau helped lead the team to back-to-back Rose Bowls in 1988 and 1989. The 1989 Pac-10 Defensive Player of the Year Award was inducted into the USC Hall of Fame in 2009.
Seau was the fifth overall pick in the 1990 NFL Draft for the San Diego Chargers. Playing for the Chargers, Miami Dolphins and New England Patriots in a 20-year span, he was a 12-time Pro Bowl selection and six-time First Team All-Pro. Seau was inducted into the San Diego Chargers Hall of Fame in November 2011.
Seau's death makes him the eighth member of the 1994 San Diego Chargers' Super Bowl team to pass away. It is also reminiscent of former Chicago Bears' player Dave Duerson killing himself last year with a shot to the chest. Duerson's reasoning was to have his brain examined after years of concussions and physical abuse from playing in the NFL. Ironically, Seau's brain will also be examined-by Boston University, the same place where Duerson had his looked at.
Seau leaves behind his ex-wife Gina and three children, sons Hunter and Jake, and daughter Sydney. He reportedly sent text messages to them on Tuesday, telling them he loved them.
© Copyright IBTimes 2023. All rights reserved.