Is The US's New Land Grab A Further Sign Of Housing Recovery?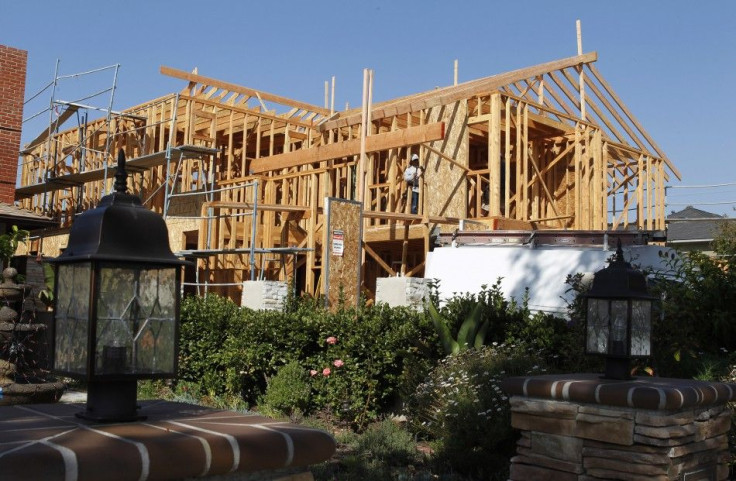 Investors are rushing to buy and sell undeveloped land in the latest signs of a sustained recovery in the U.S. housing market, according to a report.
Money managers BlackRock Inc. [NYSE:BLK], hedge fund Angelo Gordon & Co. and real estate investment firm Starwood Capital are among the firms making more than a 20 percent profit on sales of land they bought on the cheap during the economic downturn, Reuters reported.
The so-called "shovel-ready" plots, most with building permissions and zoning approvals already in place, were purchased in bankruptcy sales after being seized from cash-strapped building firms and developers during the housing price crash.
However, while some investors are looking to cash in their acreage, others, such as Paulson & Co., are holding out for even greater returns.
"We are coming out of the mother of all housing cycles, and residential land is the best way to play the ultimate recovery," Michael Barr, a Paulson & Co. portfolio manager told Reuters.
"Land is the highest-returning component of the home building equation."
One of the most lucrative areas with shovel-ready land still up for grabs is Las Vegas, according to Laus Abdo, executive director of Las Vegas-based property investor TriArchic Advisors.
"Prices have gone from $20,000 a finished lot 18 months ago, to $30,000 to $45,000 per lot today in places like Las Vegas," he told Reuters.
But according to experts, while there are positive trends in the U.S. housing market, a real recovery is still months away.
"The vital signs are strong enough now that it can probably get off life support," said Daren Blomquist, a vice president at Irvine, Calif., foreclosure data firm RealtyTrac. "There's still going to be some weakness and it's still going to stumble."
In August, the S&P/Case-Shiller Home Price Index reported a 0.5 percent increase in June home prices compared to the prior year, the first annual increase since 2010.
Pending home sales also increased by 2.4 percent in July to the highest level since a first-time home buyer federal tax credit expired in April 2010, according to the National Association of Realtors.
Still, home prices and sales volume remain below historical levels, as the national job market remains weak.
© Copyright IBTimes 2023. All rights reserved.