Ussita, Italy 2016 Earthquake Photos: Tremor Rocks Town, Leaving Destruction, Buildings Crumbled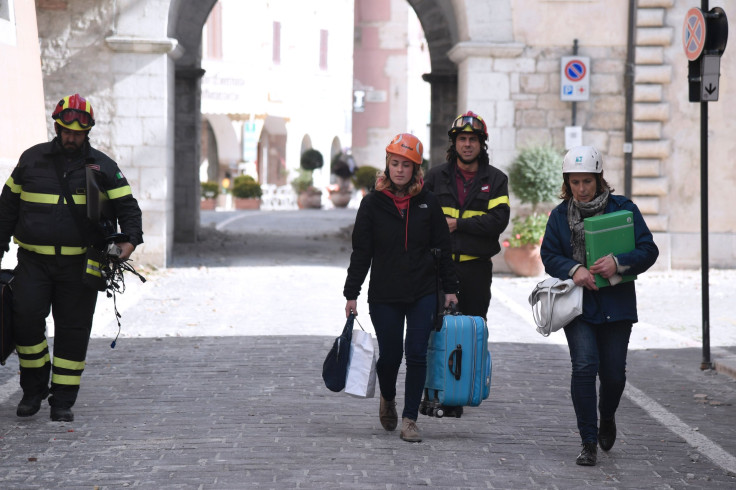 The small Italian town of Ussita was scrambling to assess the damage of a pair of destructive earthquakes Thursday, after its church was destroyed and many in the area were reportedly left without homes.
The town, located in central Italy, was struck Wednesday night by the quakes. There were not yet any reports of serious injuries in Ussita, but Italy's civil protection chief Fabrizio Curcio told BBC News that there were "tens" of injuries across the country, four of which seemed serious. Ussita, with a population of just a few hundred, was scambling to determine the breadth of the damage.
"It was an unheard-of violence. Many houses collapsed. Our town is finished," Marco Rinaldi, the mayor of Ussita, said on Italian television, via the Telegraph. "The facade of the church collapsed. By now I have felt many earthquakes. This is the strongest of my life. It was something terrible."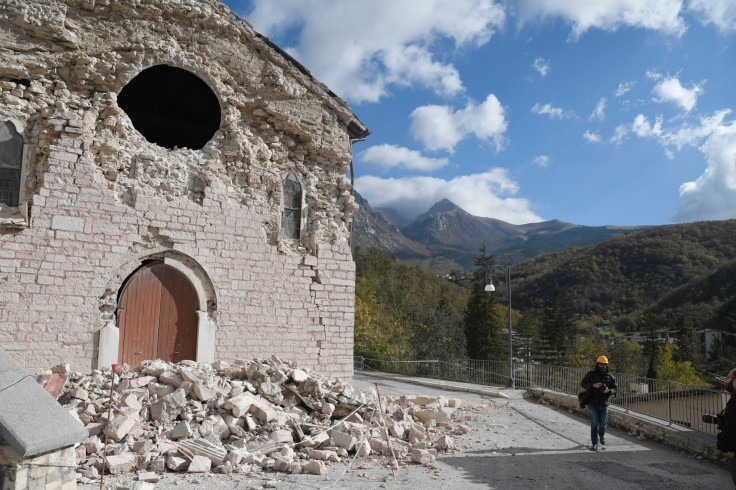 After the two major quakes, some 60 subsequent temblors went on to shake Italy overnight, more than an third of which had a magnitude over 3.0, The Associated Press reported. The two major quakes registered at 5.4 and 6.1.
"The final count of damages will be done with the first lights of dawn," Rinaldi told the Associated Press. "It was something. The valley is small, and the fault passes here."
Tremors were reportedly felt as far away Rome, Venice and Naples. The town of Visso, which was at the center of an Aug. 24 quake that killed nearly 300 people, was again near the center of the most recent quakes. Panic struck the town as locals rushed to escape buildings. Many in the affected areas chose to sleep outside or in cars, as they were either without homes or too afraid another tremor could strike.
"The walls fell in on me," a woman who fled her office told the Telegraph. "All the objects and books fell off the shelves. I ran down the stairs and outside it was all dust. People were screaming."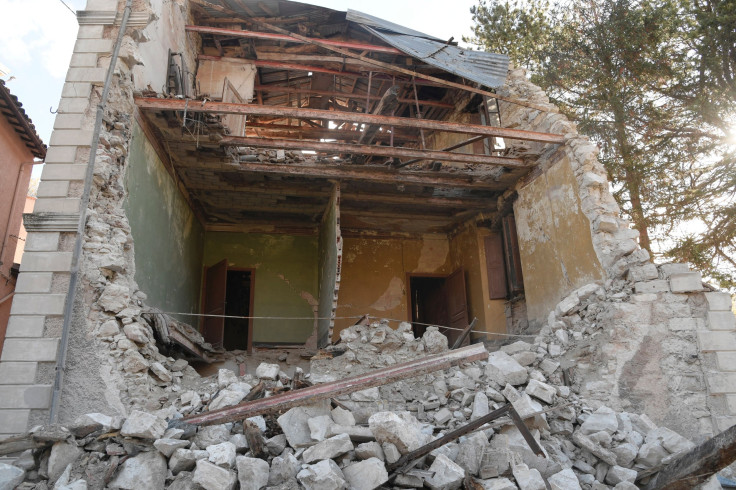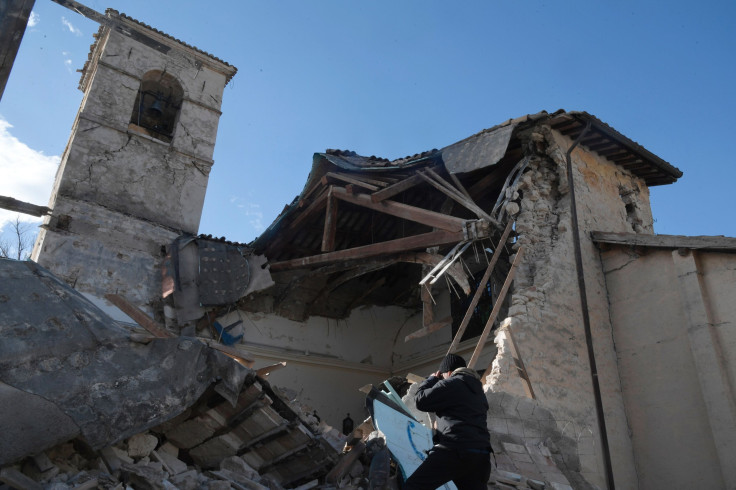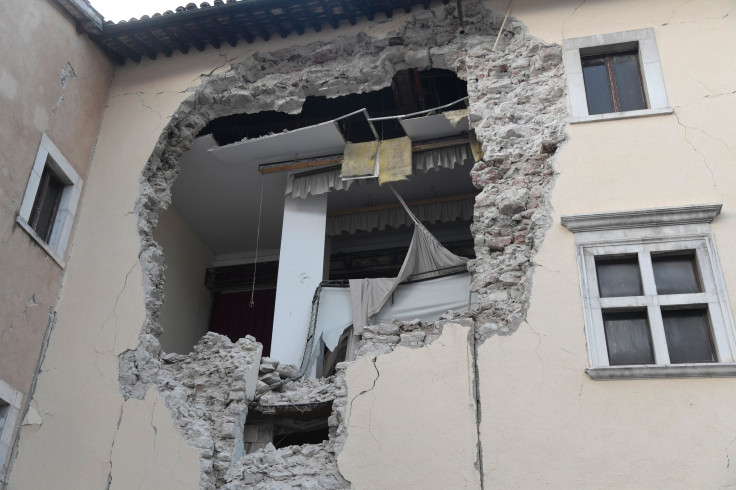 © Copyright IBTimes 2023. All rights reserved.
FOLLOW MORE IBT NEWS ON THE BELOW CHANNELS