Utah Passes Mormon Church-Backed Anti-Discrimination Bill Protecting LGBT Residents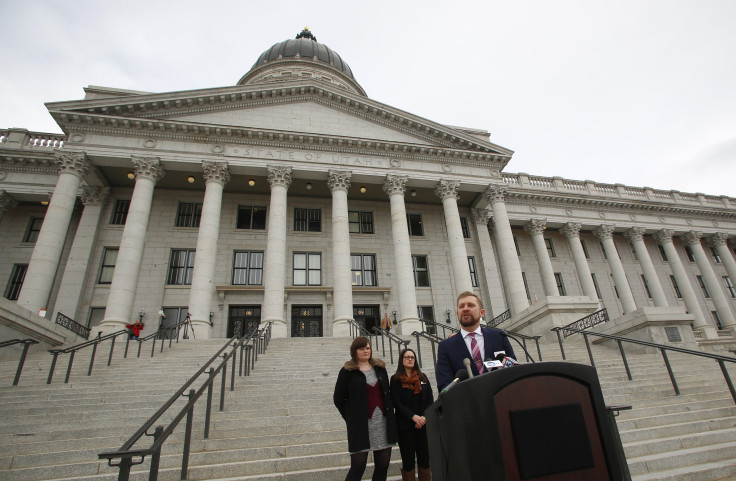 Utah's Republican-dominated legislature passed a bill banning discrimination against people on the basis of their sexual orientation and gender identity. The legislation, which was backed by several LGBT rights groups and the Mormon church, passed the state House late Wednesday 65-10 after passing the Senate last week, according to media reports.
"It is a landmark," Sarah Warbelow, legal director of the Human Rights Campaign, a LGBT civil rights advocacy group, reportedly said. "This is a Republican-controlled Legislature with a Republican governor, and this will be the first time that a Republican-controlled process has led to extension of protections for LGBT people."
The bill, which will now be sent to Gov. Gary Herbert -- a Republican and a member of the Church of Jesus Christ of Latter-day Saints -- bans discrimination against lesbian, gay, bisexual and transgender people in housing and employment. However, religious organizations and their affiliates would not come within its ambit. The bill also does not address whether individual business owners can refuse to serve someone on religious grounds.
The bill had earned a rare nod of approval from the Mormon church, which, in its doctrine, is staunchly opposed to gay marriage. The church has softened its tone in recent years and, in a statement released last week, its leaders urged lawmakers to ensure "fairness for everyone."
Gregory H. Hughes, a Republican and speaker of the Utah House, reportedly said the church's support was crucial in passing the bill.
"The apostles of this faith, which is the predominant faith here in Utah, stepped forward and expressed an earnest and sincere desire to come together … we had not heard that before, and we had not heard that with such specificity, and we took notice," Hughes reportedly said.
However, opponents of the bill have argued that it offers special protections to gay and transgender people and fails to do enough to protect people's religious rights, according to media reports.
© Copyright IBTimes 2023. All rights reserved.