Vaccination 2017: After Zika, Ebola Outbreaks, $460 Million Initiative Seeks To Develop Vaccines For Potential Epidemics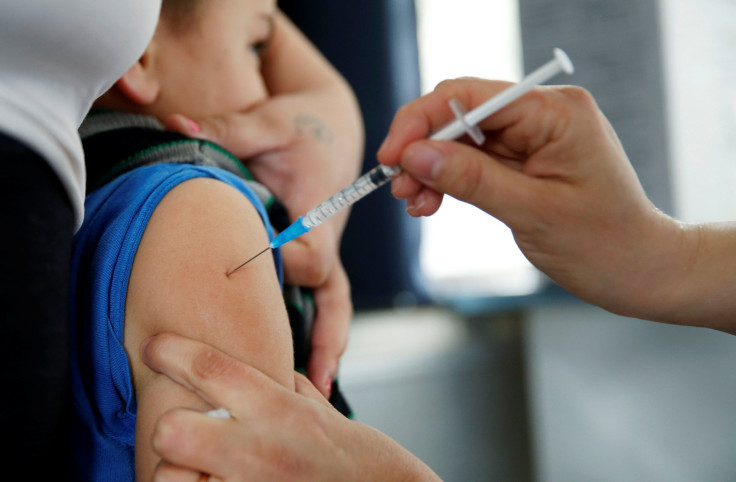 A global coalition of governments, companies and philanthropists came together for an initiative seeking to hasten the development of vaccines for known infectious diseases before they turn into epidemics.
Launched Wednesday at the World Economic Forum in Davos, Switzerland, with an initial funding of $460 million, the Coalition for Epidemic Preparedness Innovations (CEPI) "will seek to outsmart epidemics by developing safe and effective vaccines against known infectious disease threats that could be deployed rapidly to contain outbreaks, before they become global health emergencies," the group said in a statement.
The initial funding comes from the governments of Germany, Japan and Norway, in partnership with the Bill & Melinda Gates Foundation and the Wellcome Trust. India and the European Commission are also working to fund the coalition, which has support from pharmaceutical corporations, the World Health Organization (WHO) and Doctors Without Borders.
"Ebola and Zika showed that the world is tragically unprepared to detect local outbreaks and respond quickly enough to prevent them from becoming global pandemics. Without investments in research and development, we will remain unequipped when we face the next threat," Bill Gates, co-chair of the Bill & Melinda Gates Foundation said in the statement. The Foundation pledged $100 million to the initiative over the course of five years.
The initiative hopes to achieve its fundraising goal of $1 billion by the end of this year, with a portion of the money going toward the development of vaccines for diseases, like Ebola and Zika, which triggered global epidemics recently. CEPI will be looking to shorten the vaccine development period for such diseases.
The initiative will initially target MERS-CoV, Lassa and Nipah viruses, which have the potential to become serious epidemics.
"We know from Ebola, Zika and SARS that epidemics are among the significant threats we face to life, health and prosperity… CEPI is our chance to learn the lessons of recent tragedies, and outsmart epidemics with new vaccine defences," director of Wellcome Trust Jeremy Farrar said. Wellcome Trust also pledged $100 million to the initiative over the course of five years.
vaccinee WHO declared Zika a global public health emergency in February 2016. The virus is linked to severe birth defects but rarely results in death. A total of over 40,000 confirmed cases of Zika virus infection were reported in the U.S. states and territories as of Jan. 11, 2017, the Centers for Disease Control and Prevention said.
© Copyright IBTimes 2023. All rights reserved.