Trump And Robert F. Kennedy Jr. Vaccine Meeting: Both Think Vaccines Cause Autism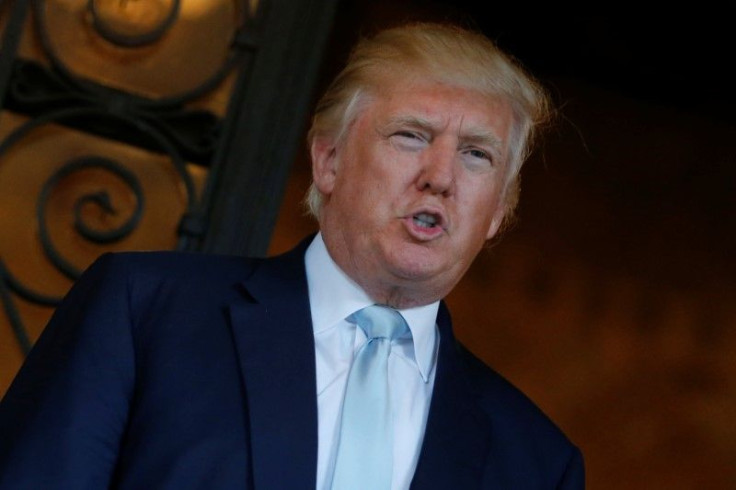 Update: President-elect Donald Trump asked Robert F. Kennedy Jr. to chair a commission on vaccine safety, according to Reuter's Ginger Gibson. Kennedy allegedly agreed.
Original Post: President-elect Donald Trump will meet with Robert F. Kennedy Jr. to speak about vaccines, a spokesperson told CNN's Dan Merica Tuesday.
"Trump to meet w/ RFK Jr. today on vaccines, per spox. Kennedy, incorrectly, believes a vaccine preservative makes autism more likely," Merica tweeted.
Kennedy has been a strong critic of vaccines and against the use of the mercury-based preservative thimerosal in vaccines. He has also criticized big-pharma, adding that vaccines are a big business in the industry.
Trump has --for years-- spoken out against vaccines and has linked them to autism cases in children.
"Healthy young child goes to doctor, gets pumped with massive shot of many vaccines, doesn't feel good and changes - AUTISM. Many such cases!" Trump tweeted in 2014.
In 2012, Trump went on Fox and Friends to talk about vaccines and blamed them for an autism epidemic, a claim that has been found untrue by the National Institutes of Health. Researchers have said that vaccines are not associated with the development of autism or autism spectrum disorder. A study, published in the Proceedings of the National Academy of Sciences also concluded that thimerosal is not related to autism behaviors or to neuropathology in an animal model, a conclusion that was backed by the Autism Science Foundation.
"I've seen people where they have a perfectly healthy child, and they go for the vaccinations, and a month later the child is no longer healthy," Trump said on Fox. "It happened to somebody that worked for me recently. I mean, they had this beautiful child, not a problem in the world. And all of a sudden, they go in, they get this monster shot. You ever see the size of it? It's like they're pumping in — you know, it's terrible, the amount. And they pump this into this little body. And then all of the sudden, the child is different a month later. And I strongly believe that's it."
Trump also spoke on vaccines in the 2015 GOP debate, saying it was causing an "autism epidemic.
However, Trump said he is not completely against vaccines but weary of large doses.
"I'm not against vaccinations for your children, I'm against them in 1 massive dose. Spread them out over a period of time & autism will drop!" he tweeted in 2014.
Although Kennedy and Trump are critics of vaccines, the meeting might be a little awkward, since Kennedy previously expressed his discontent over Trump
"I think Donald Trump is dangerous, and he's deceptive, and he's a demagogue," Kennedy said in a Vanity Fair interview last August. "I don't think it should surprise anybody to see how well he's doing, because that kind of demagoguery is formulaic, and it's easy. There are buttons that you can push, of bigotry and xenophobia and prejudice and anger and self-interest and nationalism—false patriotism. "
© Copyright IBTimes 2023. All rights reserved.
FOLLOW MORE IBT NEWS ON THE BELOW CHANNELS