Vaccines To Get In 2017: Flu Shots, Immunizations To Get For The New Year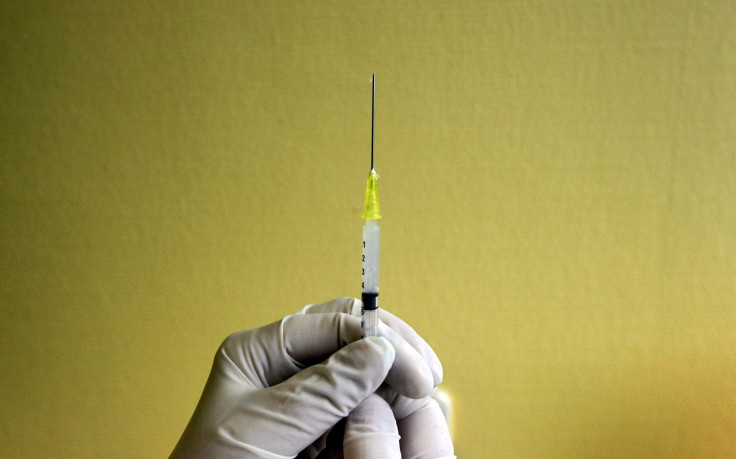 We are in the full throes of the flu season and your doctor (or mother) has likely urged you to get your influenza shots and vaccinations.
Thankfully, if you haven't received one yet, the flu shots are still being administered in local hospitals and at select drugstore pharmacy locations like CVS. The Centers for Disease Control and Prevention (CDC) released an update Dec. 9 to its Flu Facts. It reiterated the importance of receiving an annual trivalent vaccine, which protects against the three standard flu viruses. Recipients can also receive the quadrivalent vaccine, which protects against four viruses-- the same standard three strains as well as the B virus.
Yet, flu season will surely not last forever and there is a new year looming, making it the perfect time to begin considering your 2017 schedule for vaccines and immunizations. Aside from the seasonal and travel-related vaccines, there are still immunizations and boosters to look into; all vary by age. Make sure you or a family member is up-to-date on the following immunizations, for teens and adults of 19 years and older, according to the CDC.
Kids Aged from Birth Through 18 Years:
There is a schedule for kids under 18 years as well as a "catch-up" schedule in case there are any vaccines, immunizations or boosters they might have missed. Most schools require kids to get certain vaccines, but here is a list of common immunizations. Many follow a schedule for multiple doses to be administered over time or require updates beyond a certain age. For the complete disclosure on each vaccine and immunization and the required ages, consult the CDC's full vaccine schedule as well as a "catch-up" schedule.
Recommended Vaccines For Kids from birth to 18 years
-Hepatitis B
-Diphtheria/tetanus/acellular pertussis
-Rotavirus
-Pneumococcal conjugate
-Haemophilus Influenzae type B
-Influenza
-Inactivated Poliovirus
-Varicella
-Measles, Mumps and Rubella
-Hepatitis A
-Meningococcal
-HPV
-Pneumococcal Polysaccharide
-Meningococcal B
Recommended Vaccines For Adults Over 18
As for adults, the CDC specifies the only vaccines adults need are the annual Influenza (or flu) vaccines and Tdap and Td vaccines. The Tdap protects older and adults from illnesses like diphtheria, tetanus and whooping cough, while the Td is a booster for tetanus and diphtheria. Tds can be administered around every 10 years. Additional recommended vaccines vary by age, but those include immunizations for Shingles, Pneumococcal, Meningeal, MMR (mentioned above), HPV, Chickenpox, Hib, and Hepatitis vaccines for both A and B.
© Copyright IBTimes 2023. All rights reserved.
FOLLOW MORE IBT NEWS ON THE BELOW CHANNELS