Vaccination Won't End COVID-19 Pandemic, Masks Still Important, Study Says
KEY POINTS
Health experts urge people to continue wearing masks and observing pandemic precautions despite getting vaccinated
It is better to administer lower-efficacy vaccines to more people than higher-efficacy vaccines to only a few individuals, researchers say
Some experts disagree with the CDC's announcement that vaccinated people no longer need to wear masks outdoors
Vaccines alone won't stop the pandemic, researchers have claimed.
As the world continues to roll out the COVID-19 vaccine, health experts such as Mehul Patel continue to emphasize the need to still observe necessary precautions to prevent the further spread of the virus.
Patel, an assistant professor of emergency medicine at the University of North Carolina at Chapel Hill, and his colleagues, reported in the medical journal JAMA Network Open that the number of COVID-19 infections will continue to rise if people stop observing pandemic precautions such as wearing face masks and social distancing.
Using a mathematical model that could simulate the coronavirus spread among 10 million Americans in North Carolina, Patel and his team found that about 8,000 deaths could be prevented if people were to continue to mask up and observe social distancing, CNN Health reported.
"Our study suggests that, for a population of 10.5 million, approximately 1.8 million infections and 8,000 deaths could be prevented during 11 months with more efficacious COVID-19 vaccines, higher vaccination coverage, and maintaining NPIs (non-pharmaceutical interventions), such as distancing and use of face masks," they wrote.
If people are quick to abandon the needed precautions, however, an average of 2.2 million new infections could be on the rise, the mathematical model showed.
The 2.2 million estimated number of COVID-19 infections could be significantly lowered to just 800,000 if communities continue to stay safe and maintain the already existing precautions, the researchers indicated.
The researchers added that it would be better to give lower-efficacy vaccines to more people instead of inoculating higher-efficacy vaccines to fewer individuals. This would lessen the risk of the virus spreading to more people, according to them.
"Increasing that coverage by a substantial amount, regardless of vaccine efficacy, really is what appears to be driving the control," Patel told CNN. "If the vaccine were only distributed to a minority of the population, we might even see surges that were to the magnitude of what we were seeing prior to vaccines being administered."
In a statement released last month by the Centers for Disease Control and Prevention (CDC), the agency noted that vaccinated individuals no longer need to wear masks outdoors.
The announcement was met with mixed reactions as health experts argued that this could cause an increase in the number of COVID-19 infections, especially since it is far too early to ease up on safety precautions.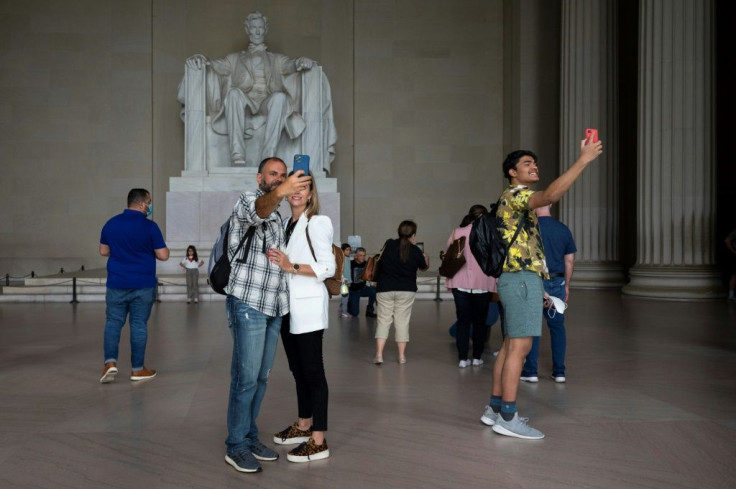 © Copyright IBTimes 2023. All rights reserved.