Can Employers Require COVID-19 Vaccine? Yes, Says EEOC
KEY POINTS
Federal laws "don't prevent an employer from requiring workers to be inoculated"
Employer incentives must not be "coercive," says EEOC
Businesses should still provide accommodation to workers exempt from mandatory immunization
Employers can now require their employees to get vaccinated against COVID-19 without violating federal laws, according to the Equal Employment Opportunity Commission.
In new guidance released by the EEOC on Friday, businesses are now allowed to offer their workers incentives, including cash, to get vaccinated or to provide proof of vaccination. The agency noted that the incentives should not be "coercive," but stopped short of naming illegal offers.
"What is 'coercive' is unclear because, just as with anything else, one person's view of what is a coercive incentive is not the same as another person's," Helen Rella, an employment attorney at New York-based law firm Wilk Auslander, told CBS News. "You might find an incentive of $100 coercive and another person might find an incentive of $10,000 coercive."
According to the agency, federal law does "not prevent an employer" from requiring that employees in a workplace be vaccinated against COVID-19.
The EEOC also noted that businesses should still provide accommodation to workers who are exempted from mandatory immunization as stated in the Americans with Disabilities Act and Title VII of the Civil Rights Act. This may include people who developed a severe allergic reaction to a previous dose of the COVID-19 vaccine, or anyone with severe allergies to ingredients used in the vaccine shots.
Businesses that conduct on-site vaccinations are required to keep their employees' personal medical information confidential.
Multiple posts on social media platforms claimed that federal laws prevented businesses from inquiring about a customer's or a worker's vaccine status. Some posts on Instagram took excerpts from the Fourth Amendment to claim the businesses asking for vaccination status were violating a person's privacy and property rights.
"The Fourth Amendment only applies to governmental searches and seizures and certainly not to businesses asking for proof of vaccination," Lawrence Gostin, a law professor at Georgetown University, clarified in a statement to USA Today.
The updated guidance comes as a group of 117 unvaccinated employees filed a lawsuit against Houston Methodist Hospital for imposing a coronavirus vaccine mandate. The hospital requires its employees to get vaccinated by June 7 or risk suspension or termination.
Jared Woodfill, Houston-area attorney and conservative activist, claimed the mandate violated the Nuremberg Code. He said that the vaccines are "yet to be fully approved by the FDA, and are therefore experimental and unsafe."
"Methodist Hospital is forcing its employees to be human 'guinea pigs' as a condition for continued employment," the complaint stated, according to The Washington Post.
The Nuremberg code was created after World War II and is designed to prevent medical experimentations.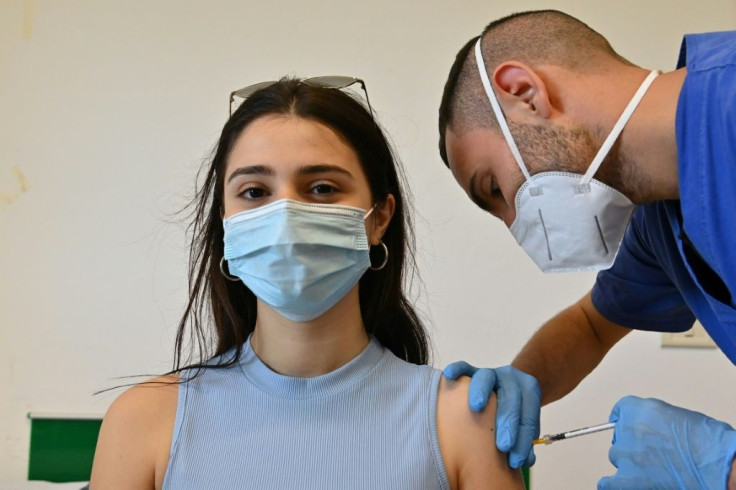 © Copyright IBTimes 2023. All rights reserved.