Valentine's Day 2014 Full Moon: February's 'Snow Moon' Is Perfect For Lovers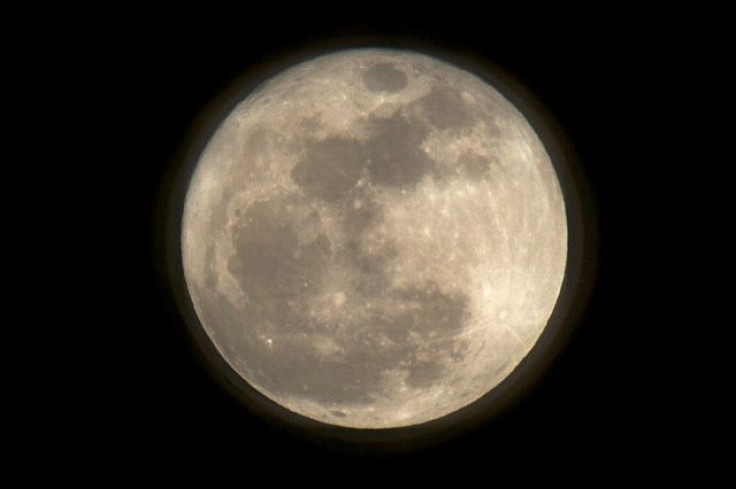 For couples, romantics and sky-watchers, Valentine's Day 2014 will be perfect. A full moon will greet lovers and sweethearts on Feb. 14. February's full moon is also known as the "Snow Moon," which is quite appropriate in the wake of Winter Storm Pax.
While meteor showers may be a more special, stunning show, the Valentine's Day full moon will be ideal as it requires no special viewing circumstances. Meteor showers require darkness, and those who cannot escape the bright lights of the city will miss out on a stargazing event. Friday's full moon will be clearly visible, and all it requires is a brief moment to look up.
According to the Farmer's Almanac, February's full moon is known as the Snow Moon due to traditionally heavy snowfalls that occur in the month of February. That moniker is especially fitting following Winter Storm Pax, which has dumped snow and ice throughout the South and East. As noted by USA Today, for Valentine's Day, snow is on the ground in 49 out of 50 states, with Florida being the only state with no snow. The snow will continue over the weekend as another snow storm will hit the Northeast and Ohio Valley. The Farmer's Almanac also notes February's full moon is also known as the Hunger Moon, due to poor hunting conditions.
The Snow Moon may not share the same recognition as other full moon events, such as the Harvest Moon and the Hunter's Moon, which occur in September and October, respectively, or a Blue Moon or a Super Moon, but it will make those evening strolls on Valentine's Day even better.
The Snow Moon will be a normal full moon and will rise at 6:53 p.m. EST, notes EarthSky.
© Copyright IBTimes 2023. All rights reserved.