Winter Storm Pax Part II: More Weekend Snow Headed For Ohio Valley, Mid-Atlantic And New England Regions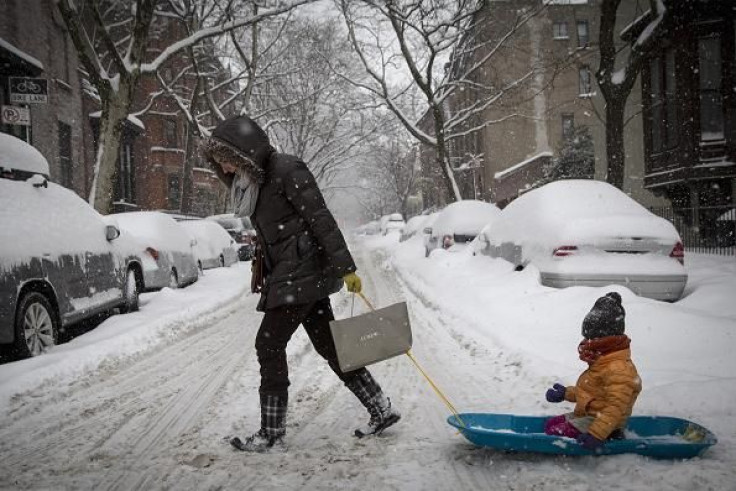 The South and Northeast were rocked this week by Winter Storm Pax, which brought heavy snow and ice to these regions. But, models are now predicting that Pax may not be this week's only winter weather system.
The Weather Channel reports that a system directly behind Pax will bring even more snow to areas in both the Northeast and the Ohio Valley, with the winter weather lasting from Friday through Saturday.
The Ohio Valley region is expected to pick up no more than an additional six inches with cities like St. Louis, Indianapolis and Cincinnati possibly going to be affected by the extra snow. The snow is predicted to fall late Friday morning into Friday night.
The Mid-Atlantic region is expected to add at most six inches in the regions running from West Virginia and Northern Virginia to the Lower Hudson Valley and New Jersey. The snow is expected to fall Friday night into mid-day on Saturday for most areas. But, the Lower Hudson is expected to see snow as late as Saturday afternoon.
Raleigh, N.C., Washington, D.C., and New York are all cities that could possibly be affected by this additional winter weather.
New England faces the largest possible accumulations of snow, with predictions that areas could see more than six inches of snow in regions of eastern coastal New England. The snow is expected to fall Saturday through possibly early Sunday morning, with Boston, Providence and Portland, Maine, all facing the possibility of being impacted by the snow. High winds may also pose a threat from Saturday into Sunday on the eastern New England coast.
© Copyright IBTimes 2023. All rights reserved.
FOLLOW MORE IBT NEWS ON THE BELOW CHANNELS