Valentine's Day Books for Adults: Romantic Reads for a Good Mood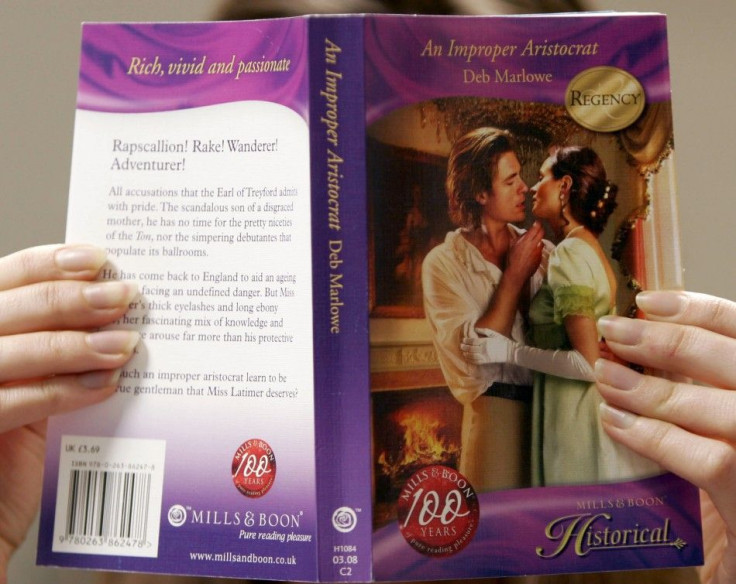 Alone on Valentine's Day? Perfect! Lounge on the sofa, pull up your Snuggie, and cozy up with a romantic read. Not in the mood for a long story? Grab something short for your Kindle. Or go for a Harlequin book with a title that sounds something like The Brazilian Billionaire's Virgin Mistress (Note to skeptics: Don't knock it until you've read it!).
But if you're in the mood for something longer, here are a few amorous reads to try out in the spirit of Valentine's Day.
Lover Unleashed by J.R. Ward
Ward's vampire love book, part of her paranormal Black Dagger Brotherhood series, was voted the Best Romance of 2011 by GoodReads.com.
Pride and Prejudice by Jane Austen
Austen's book has withstood the test of time, a bazillion film, television and stage adaptations, and a bunch of literary knockoffs that try to continue the story. Screw them all and read the real thing!
Wuthering Heights by Emily Brontë
Brontë's famous novel is filled with dysfunctional characters who live in an isolated world where there is nothing to do but dig up old conflicts. Almost sounds like Jersey Shore.
Love Story by Erich Segal
Tearjerker alert! Segal's famous romance, about two college kids who verbally duke it out but ultimately love each other more than anything, can ring true for romantics.
The Thorn Birds by Colleen McCullough
A young girl grows up to become a beautiful woman and falls in love with her longtime friend, a Catholic priest. Good luck to them!
The Flame and the Flower by Kathleen E. Woodiwiss
Woodiwiss book helped pave the way for romance novels that showed characters in a more, ahem, natural state.
The Lost Duke of Wyndham by Julia Quinn
Quinn, who has brought much-needed humor to the romance genre, delivers with a spunky heroine and something every woman wants: a nice, likeable hero.
© Copyright IBTimes 2023. All rights reserved.