Valentine's Day Heart iMessages: How To Send Romantic Chats With Digital Touch And More On iOS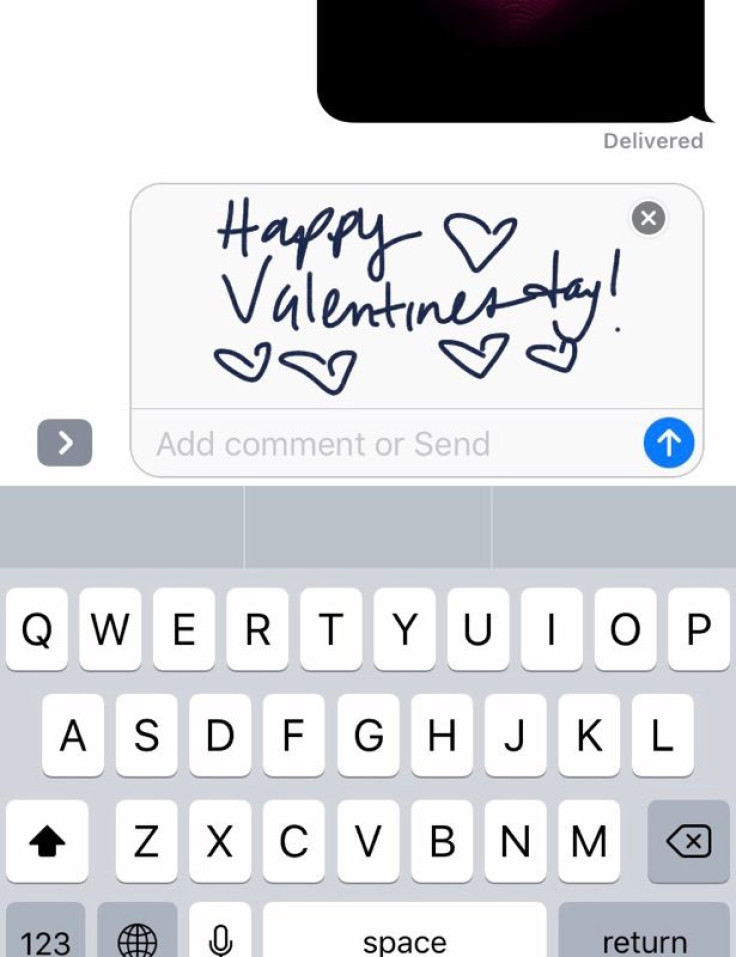 For Valentine's Day, you might want to be romantic before going out to dinner by sending some cute texts via iMessage.
The release of iOS 10 revamped iMessage, allowing users to be more creative with their texts. The update lets iPhone and iPad owners send Digital Touch messages, handwritten notes and screen effects.
Here are some ways to express your love digitally:
Send A Heart with Digital Touch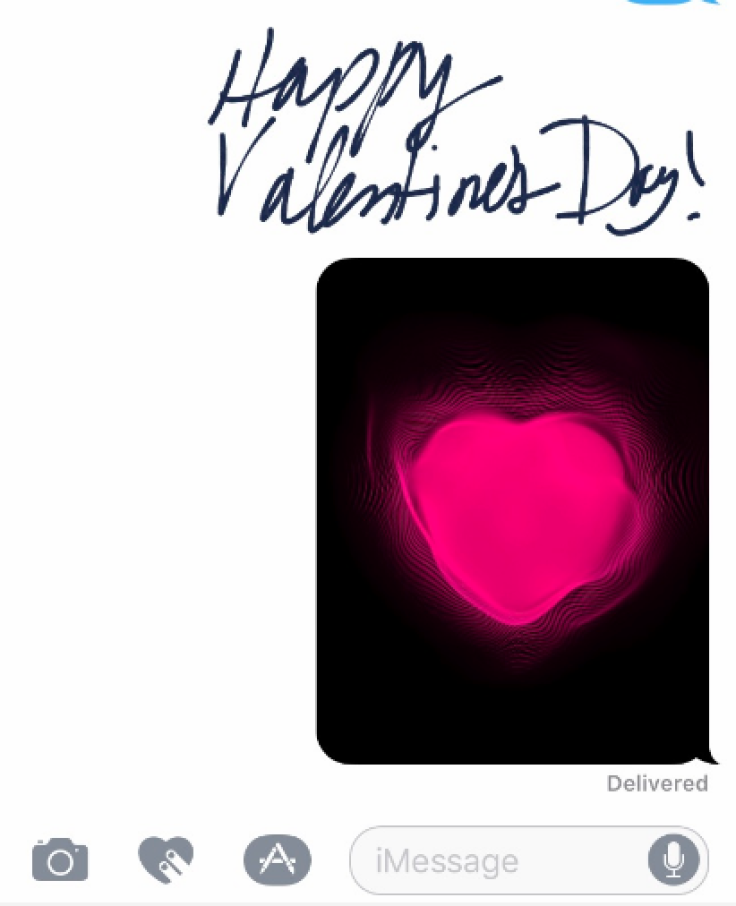 Go to iMessage and choose the arrow on the right side of the message box and choose the Digital Touch option between the camera and apps. A black screen will appear, and all you have to do is press down with the tip of your index and middle fingers to create a heartbeat. You have the option to keep or it will automatically disappear from your messages.
Send A Kiss With Digital Touch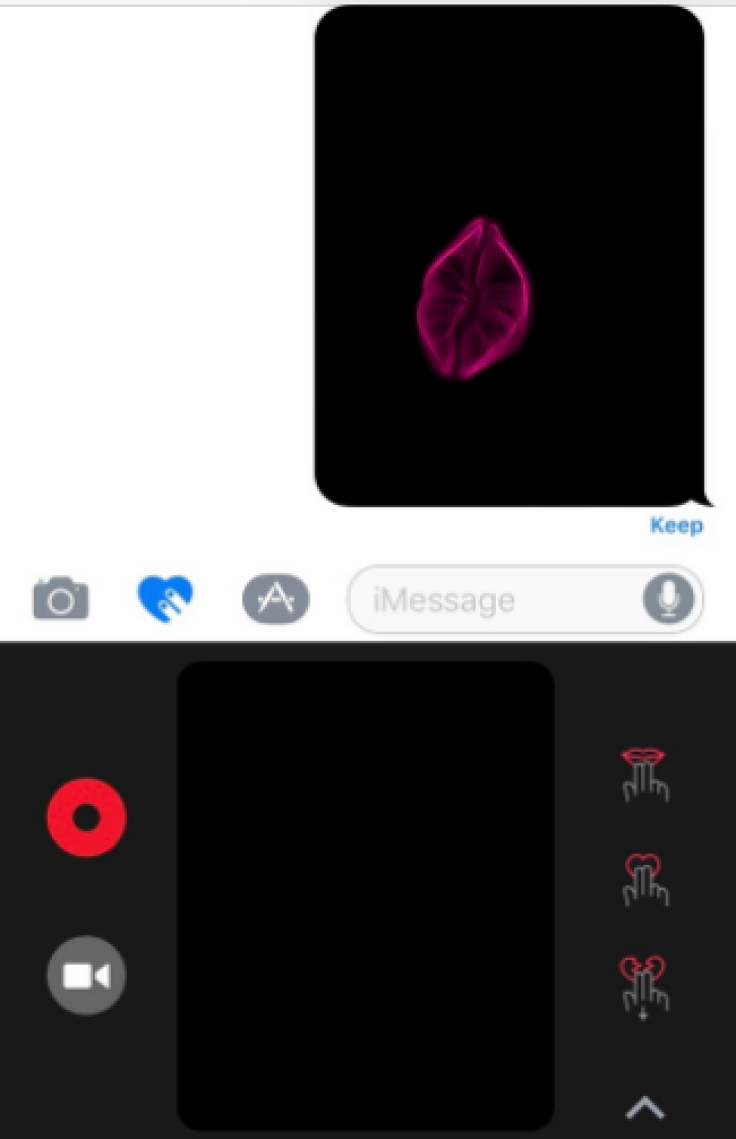 Sending a kiss with Digital Touch is similar to the same process as sending a heartbeat. Instead of using two fingers and pressing down, you put your tap twice with two fingers to make a kiss effect.
Send A Message With 'Love' Effect
The update iOS 10.2 brought some more screen effects, including a 'Love' themed effect. All you have to do is type your message and a blue arrow will appear on the left side. Press down on the arrow and it will give you the option to send the message with a bubble effect and screen effect. Swipe over to choose the screen effect "Send With Love," which lets you send a message with a heart that expands and floats.
Handwritten Love Notes
If you want to handwrite your loved one a message, turn your phone sideways and a sketch screen will appear. Use your finger to write message, press done, then press the send arrow. The message will disappear after it is read.
Send Colorful Doodles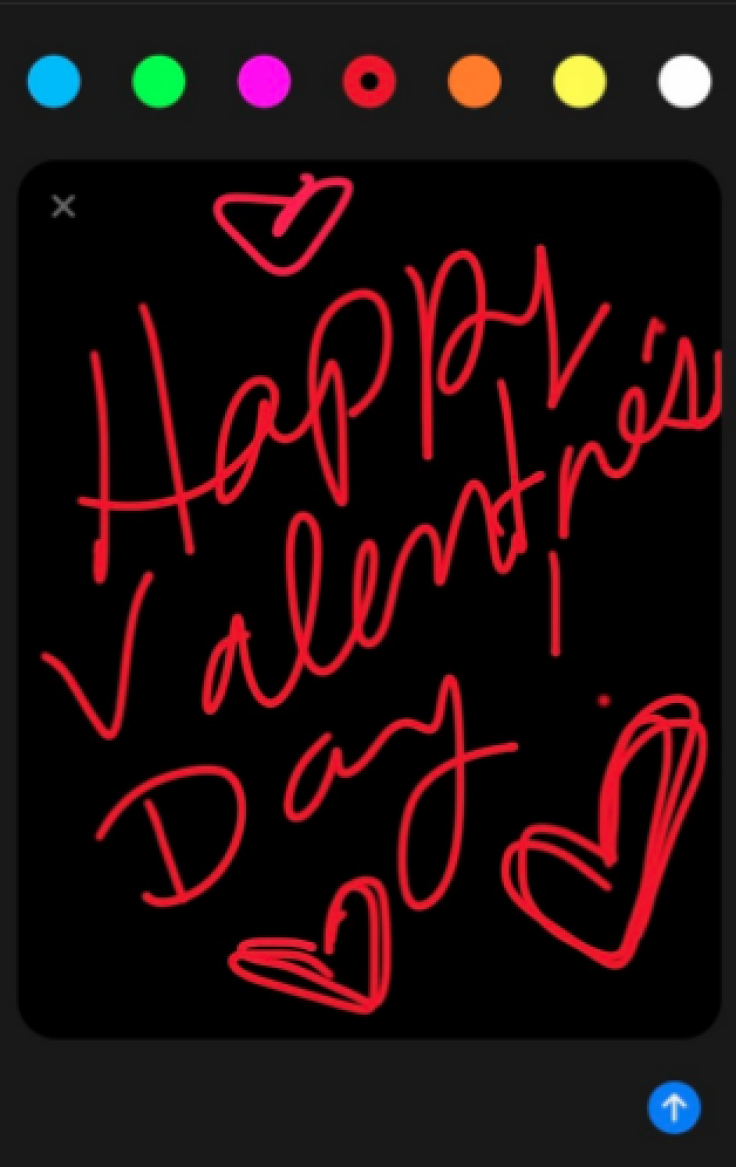 Like if you were to send a heartbeat or kiss message, instead click the black screen and use your finger to draw doodles, like hearts or messages.
© Copyright IBTimes 2023. All rights reserved.