Vatican Is Training Exorcists To Meet Surge In Alleged Demonic Possession Cases
The Vatican set up dedicated exorcism training courses, starting this week, for clergy interested in advancing their skills in the field. Apparently the training was set up to cope with an evident increase in the number of requests for such services, which have tripled in Italy over the past few years, reports said Friday.
Sicilian priest and trained exorcist Benigno Palilla told Vatican News there are about 500,000 cases requiring exorcism services in Italy each year, due to which the Vatican has set up exorcism training courses.
"We touch on the most burning issues: from the sects linked to Satanism to the [telling] their story of liberation [from] their possession," Palilla said.
However, he warned novices in this field should leave training in the art of exorcism to the professionals, and not attempt the expulsion of evil spirits from the bodies of people without appropriate supervision.
"A self-taught exorcist certainly [makes] errors. I will say more: it would also take a period of apprenticeship, as happens for many professionals. An apprenticeship before starting the ministry," he explained.
He said "as for lawyers and professionals," trainee exorcists and novices should work closely with priests in the field before taking on any kind of casework themselves.
"We priests, very often, do not know how to deal with the concrete cases presented to us: in the preparation for the priesthood, we do not talk about these things," he added.
Palilla blamed this uptick in the demand of exorcism on the increasing number of people seeking out the services of fortune tellers, astrologers, and Tarot card readers. These things "open the door to the devil and to possession," he claimed to Vatican News. But he also stated an increasing number of cases involved psychological issues rather than actual demon possession.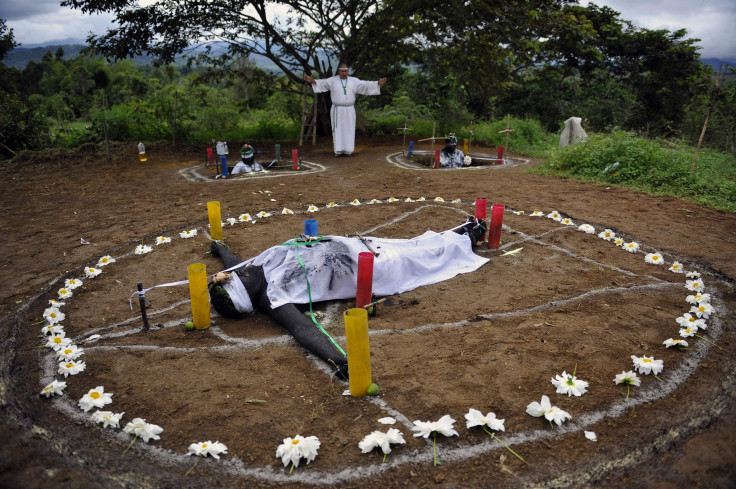 Palilla himself holds classes on exorcism in Palermo, Sicily, along with other expert speakers on Satanism.
The Vatican also hopes to step up its game against demon possessions with an international conference in April that will go on for a week, in order to address a threefold increase in demand in Italy alone for the services of exorcists.
The church claimed it is specifically concerned about the uneven skills of some of its current exorcists and worried about priests who are no longer willing to learn the techniques as well.
This assessment is a major finding following a four-day meeting in Sicily, which included testimony on sects and Satanism, according to Vatican News.
Exorcism has been recognized under the Catholic Church's canon law; however, can only performed with high-level permission from within the church.
The first guidelines put out for exorcism were set forth in 1614, but were modified in 1999 with providing more emphasis against mistaking an illness for demonic possession.
The new guidelines stated that a rite must only be performed "after diligent inquiry and after having consulted experts in spiritual matters and, if felt appropriate, experts in medical and psychiatric science who have a sense of spiritual reality." The guidelines also call for a complete media ban on any rites performed, to avoid "spectacle."
The Vatican in 2014 backed the International Association of Exorcists, the group set up in 1991 by Father Gabriele Amorth, the Vatican's chief exorcist.
This association has around 400 members, and majority of its member – 240 of them – are based in Italy.
© Copyright IBTimes 2023. All rights reserved.
FOLLOW MORE IBT NEWS ON THE BELOW CHANNELS