Venezuela Economic Crisis 2016 Forces Women To Look To Sterilization; Is The Country Running Out Of Money?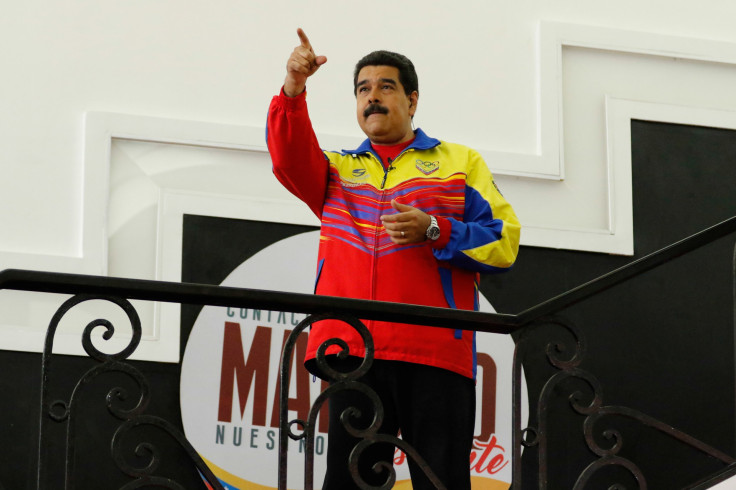 As Venezuela's economic crisis worsens and more women seek out sterilization procedures, fears are mounting that the country could run out of money.
The central bank's reserves have fallen from approximately $30 billion in 2011 down to $11.9 billion, CNNMoney reported Wednesday. Venezuela needs to make debt payments worth $726 million in August and another set of payments totaling $5 billion in the last quarter of the year raising concerns over the country's reserves, Bloomberg reported.
Venezuela's financial situation has made it the world's next country most likely to default. The chances of that happening in the next five years has been predicted at 91 percent with Moody's Investors Service warning it is "highly unlikely" that the country has enough money to make its debt repayments at the end of the year.
The South American country of 30 million has been experiencing food shortages and rising inflation. That has pushed a growing number of women to opt for sterilization procedures as traditional birth control methods have disappeared from stores that are increasingly empty and lacking products. While no official statistics are available, doctors said they have seen an increase in appointments and a change in demographics. Women with one or two children instead of four or more are now opting for the procedure in the largely Catholic nation.
"I couldn't find the [contraceptive] injections, the pill, nothing. It's very expensive on the black market, and now you can't even find stuff there anymore," Yecsenis Ginez, who has opted for the procedure, told Reuters. "I thought I would have up to five kids, I had loads of names in mind. But it would be crazy to fall pregnant now."
Many women and children spend hours a day in lines attempting to buy food amid shortages. The country's economic crisis has already put the squeeze on many local and international companies. McDonald's has stopped selling Big Macs at its locations in Venezuela because it is unable to source ingredients, a problem the country's largest brewer Empresas Polar SA has also encountered.
© Copyright IBTimes 2022. All rights reserved.
FOLLOW MORE IBT NEWS ON THE BELOW CHANNELS