Venezuelan Government Remains Secretive About Chavez Health As Inauguration Approaches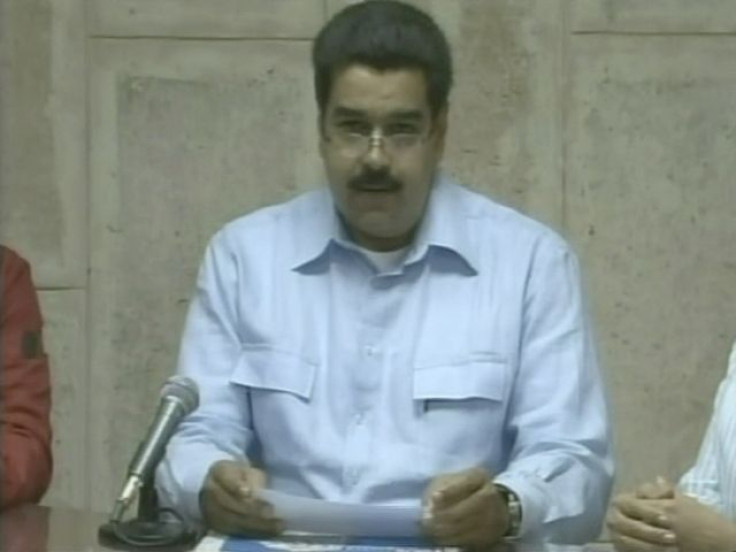 Venezuelan President Hugo Chavez has not been heard from in over three weeks since his emergency cancer surgery in Cuba, and the political opposition is demanding answers from the government, which has withheld details about the ailing leader's health status.
Opposition leader Ramon Aveledo questioned the government's limited account of Chavez's illness over the past 18 months and called upon Vice President Nicolas Maduro to provide more information.
"The official version hides more information than it gives," Aveledo said at a press conference, Reuters reported.
"The vice president himself has promised to tell the truth, whatever it is. Fine, he should tell it. He should tell the whole truth."
The Venezuelan government has said that Chavez remains in a "delicate" state after his fourth operation since it was first revealed that he had an unspecified form a cancer in 2011.
Maduro said earlier this week while visiting with Chavez in Havana that he had given him instructions to fully inform the public of his health status upon his return to Caracas.
"The president gave us precise instructions so that, after finishing the visit, we would tell the [Venezuelan] people about his current health condition," Maduro said, according to the BBC.
"The state of [the] health of President Chavez continues to be delicate," he added.
There is wide speculation that Chavez, who was re-elected to a third six-year term last October, may not return for his own inauguration on Jan. 10.
According to the Venezuelan constitution, if there is an "absolute absence" of the president prior to his or her inauguration, then new elections must be held within 30 days.
Before departing for Cuba for his operation, Chavez designated Maduro as his political heir, and he asked his supporters to stand behind him should he have to run in a snap election.
The political opposition would likely re-nominate Miranda state Governor Henrique Capriles Radonski, who ran against Chavez in last year's elections, mounting the greatest challenge to the Venezuelan leader's 13-year presidency yet.
Capriles was re-elected to his governor's seat last month, demonstrating his continued support despite losing to Chavez in the national election.
Given the state's control over the majority of the Venezuelan media and the secrecy over Chavez's health, it is unlikely that the political opposition will be able to mount any kind of serious challenge against the president so long as it is unclear whether or not Chavez will be able to continue.
© Copyright IBTimes 2023. All rights reserved.