Venezuela's Debt And Colombia's Tariffs Are Hurting Panama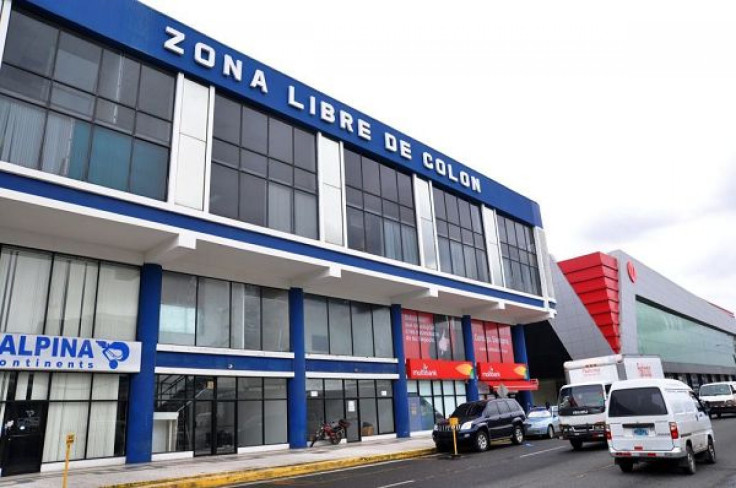 Venezuelan President Nicolás Maduro might deny it, but his country is in trouble, and it is hurting Panama. Panama's Colon Free Trade Zone (CFZ), the second-busiest port in the world, is becoming a victim of its neighbor's financial instability and Colombia's recent tariff increase.
Venezuelan businesses owe more than $700 million to their Panamanian suppliers, according to Spanish newspaper El País. Panamanian news outlet La Prensa says the figure is $1.2 billion. Venezuela is Colon's largest partner, accounting for about 30 percent of the port's total business.
The debt increased with the devaluation of the Venezuela's currency against the American dollar. The bolívar has dropped more than 31 percent since the beginning of the year, with the official exchange rate now at 6.3 bolívares per $1.
"Venezuela's debt has stayed the same," said Surse Pierpoint, former president of the Colon Free Zone Users Association. "It is a critical situation, Venezuela has several creditors. We are a very low priority for Venezuela, I'd imagine."
Pierpoint added that nobody knew how much the debt amounted to, "but I've heard the figure $700 million being thrown around." The CFZ, which opened in 1948 near the Caribbean entrance to the Panama Canal, is the second-largest commercial port after Hong Kong, with a turnover of $29 billion last year.
Colombia, on the other hand, is responsible for only 10 percent of CFZ operations, although it is closer to Colon. Pierpoint said the Colombian situation is similar to Venezuela's, and this one, too, did not look like it was going to be resolved any time soon. "We presented a claim to the World Trade Organization and it was accepted," he added.
Combined, Venezuelan and Colombian transactions in the CFZ added up to $5 billion in the last three years, so decisions in Caracas and Bogota directly affect Colon's performance. The estimate is that Colon will close 2013 with a drop of 10 percent in revenues.
Panama's President Ricardo Martinelli visited Venezuela in July in an attempt to negotiate a solution with Maduro. The visit ended with the creation of a technical commission to study and resolve the issue, but the solution has been repeatedly delayed until reaching this quarter, which is critical for the CFZ.
Panama and Colombia signed a Free Trade Agreement in September, but recently increased Colombian import tariffs are proving to be a problem. Ricardo Quijano, the Panamanian commerce minister, said Colombia should abide by international law and conform its tariffs to international standards.
© Copyright IBTimes 2023. All rights reserved.