Verizon Just Made Tim Armstrong Rich, Again, But Not Arianna Huffington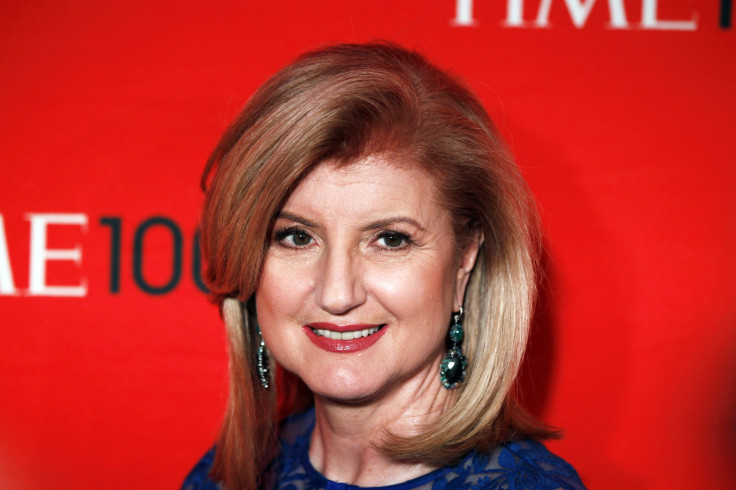 Verizon bought AOL for $4.4 billion on Tuesday, which means some rich people are getting even richer. However, Arianna Huffington, self-help author and one of AOL's most visible employees, is not one of them.
A decision the Huffington Post co-founder and editor in chief made back in 2011 could end up costing her tens of millions of dollars. According to a leaked 2011 memo, as part of the $315 million sale of the Huffington Post to AOL, Huffington received about $21 million. What she might regret today is the form in which she accepted that money. She took the vast majority of her payout – about $18 million – in cash. She received only about $3.4 million in stock options.
The 2011 memo also notes that Huffington's employment agreement included $3 million in equity. Huffington likely has received additional share-based compensation in the meantime.
Given that AOL was trading at $21.19 back in 2011, and recently sold for $50 per share, Huffington's AOL stake would be worth $8 million today. Additional equity could likely double that amount. But if she had taken her entire payout in AOL stock, she would be sitting on at least $52.5 million.
It's hard to feel bad for a millionaire. But Huffington's cash-out pales in comparison with those of other high-profile AOL executives. For instance, CEO Tim Armstrong stands to make hundreds of millions of dollars from the sale. A Feb. 13 filing indicates Armstrong owns about 2.69 million shares in AOL. The deal values his holdings at $134 million, based on the $50 per share offer; he earned roughly $20 million overnight based on the increase.
For Armstrong, the additional money could turn out to be a drop in the bucket. As one of the first Google employees and its first head of ad sales, Armstrong had already made millions before he started at AOL. In 2009, Wired reported that he was worth over $500 million -- millions he subsequently used to buy up more AOL stock.
It may have been prudent in 2011 for Huffington to take her buyout in cash. After all, nobody was sure that AOL was going to survive as a media company. And there was no guarantee Huffington and Armstrong would pilot the legacy giant toward a multibillion-dollar sale to a telecommunications company within five years.
Earlier this week, Huffington told a crowd at a Huffington Post party that she took half cash and half stock after the Huffington Post sale, directly contradicting the leaked 2011 memo (as well as marking one of the first times she has publicly discussed her cash-out from the deal). Perhaps she's starting to feel a bit of regret and wants to update her story.
© Copyright IBTimes 2023. All rights reserved.