Veteran Basketball Player Slams J. Cole For Basketball Africa League Stint: 'Disrespectful'
KEY POINTS
J. Cole signed a basketball contract with Rwanda's Patriots BBC
The American rapper has scored only five points in three games
His stint is criticized as "disrespectful" by a veteran pro
American rapper J. Cole's stint in the inaugural Basketball Africa League has been criticized by a professional basketball player as being "disrespectful."
Terrell Stoglin, who plays guard for Moroccan side AS Sale, does not approve of J. Cole playing for Rwandan club Patriots BBC, blatantly saying he stole someone else's job.
"I think there's a negative and a positive [to J. Cole's presence]. The negative part of it is: I think he took someone's job that deserves it," the Maryland product said in an ESPN report by Leonard Solms.
"I live in a basketball world. I don't live in a fan world. I know a lot of guys that had their careers stopped by COVID and they're still home working out and training for an opportunity like this," the 29-year-old Stoglin added.
J. Cole has scored only five points in three elimination round games for Patriots BBC, mostly seeing action in garbage time.
His club will play Ferroviario de Maputo of Mozambique in the quarter-finals on Thursday.
The Basketball Africa League is a joint project by the NBA and FIBA, leading to critics believing J. Cole's contract with Rwanda is a mere marketing move albeit the entertainment artist's hoops skills.
Stoglin also noted how a roster spot could have been given to a more deserving player who has dreamed of playing pro basketball and has worked hard for it from the start.
"For a guy who has so much money and has another career to just come here and average, like, one point a game and still gets glorified is very disrespectful to the game," Stoglin stressed.
"It's disrespectful to the ones who sacrificed their whole lives for this."
Stoglin's side, however, was eliminated by Angolan team Petro de Luanda on Wednesday, 79-72.
"The positive side of it is: it brings a lot of attention, and, I guess, money. I don't really pay attention to that type of stuff. I'm more [concerned that] he took someone's job that deserved it."
J. Cole did play in high school before trying out for rosters in college. He ultimately pursued a music career, conceding that he could not keep up with the demands of being a full-time varsity athlete.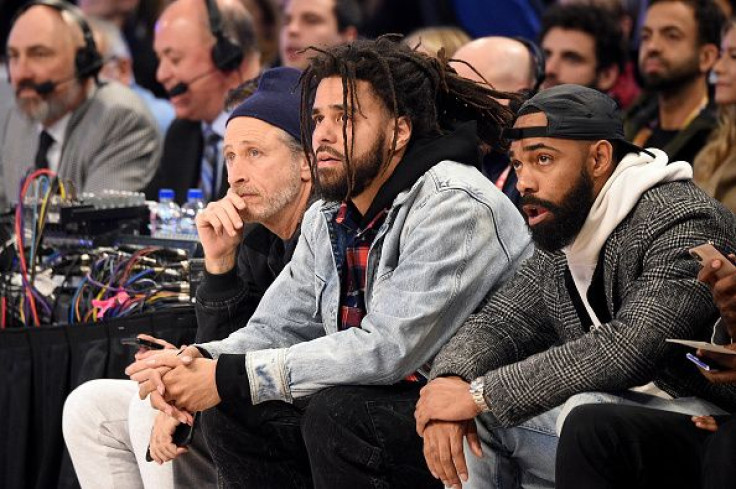 © Copyright IBTimes 2023. All rights reserved.