VFR.ai Introduces Innovative CTV Tech, Comes Out Of Stealth With $10M Funding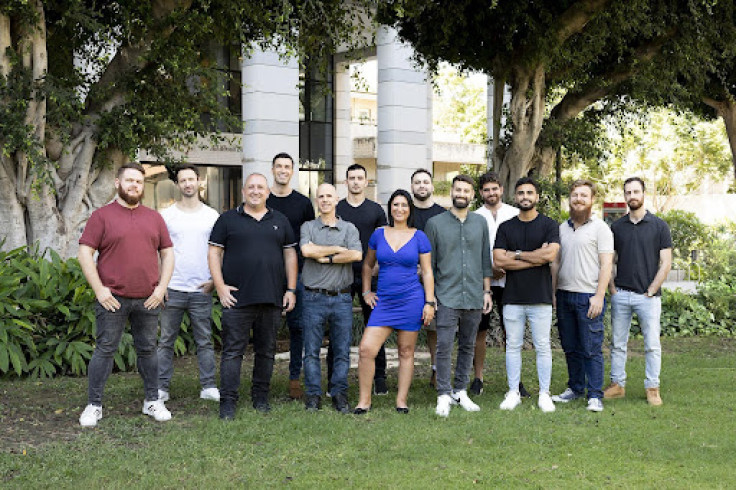 It's no secret that advertisements have something of a strained relationship with consumer audiences. We all know that they're necessary to fund the free content that we consume on a daily basis, but at the same time, nobody likes being bombarded with countless commercial interruptions when trying to enjoy their favorite shows, listen to music, or play video games.
This is a balancing act that some of the biggest ad networks and content providers have been struggling with for years, but it looks like there may finally be a solution on the horizon in the form of VFR.ai.
The company has just come out of stealth after securing $10 million in funding, and they're already making waves in the industry with their innovative tech that allows for native advertising on CTV (connected TV) devices.
With over 1.1 billion CTV households worldwide reachable via programmatic CTV ads, VFR.ai is in a prime position to make a huge impact on the way that we consume advertisement content on our TVs, benefiting advertisers, publishers, and the viewers.
How does VFR.ai's CTV tech work?
VFR.ai's primary mission is to bring relevant and appropriate adverts to content consumers on CTV platforms without diminishing the viewer experience. The company aims to do this by utilizing new tech and highly effective processes that focus on minimal intrusion and maximum impact.
As such, VFR.ai is bringing native (non-intrusive) ads to the CTV industry that work within the context of the content that is being viewed. For example, VFR.ai may display a video or audio ad while the user is already enjoying one of their favorite shows or playing a video game.
Of course, this is a vastly improved experience when compared to the traditional ad experience on TV (cable), which usually entails commercial breaks that can last for several minutes at a time. Not only is this far more intrusive, but it also results in a lot of users simply changing the channel or getting up to do something else during the break.
"We believe that the CTV market is poised to become a mainstream advertising medium in the near future, especially with the recent market trends of more and more platforms looking to ad-supported content, and we are excited about what will come next," said Eldar Buchris, CEO of VFR.
What are the benefits of VFR.ai for publishers and advertisers?
For advertisers, the ability to deliver native CTV ads means that they can finally reach consumers in a way that is non-intrusive and doesn't require the user to take any action in order to view the ad. This results in better retention rates and more conversions, which should subsequently lead to increased revenue.
In fact, VFR.ai boasts an ad completion rate of nearly 100%, which means advertisers will get a lot more bang for their buck when using the platform.
On the publisher side, VFR.ai's technology also results in fewer drop rates and increased content engagement, which ultimately leads to more revenue. In other words, it's a win-win for both advertisers and publishers - but what about the viewers?
The delicate art of introducing ads to CTV platforms
With millions of people around the world "cord cutting," which is the act of getting rid of traditional cable TV in favor of cheaper and more convenient streaming services, it's becoming increasingly difficult for advertisers to reach their target audiences - especially since platforms such as Netflix and Amazon Prime don't show any ads at all.
However, many of the major CTV streaming providers, such as Netflix and Disney+ have announced they will soon begin offering discounted subscriptions to those who agree to view ads. In other words, viewers will be able to save money by watching ads.
Hulu already offers an ad-supported plan, which is just $6.99 per month, compared to $12.99 for the ad-free version. The conundrum for these platforms is figuring out how to show ads in a way that doesn't interrupt or disturb the viewer - and that is where VFR.ai come in.
Creating a win-win-win for everyone involved
It's clear that VFR.ai is onto something big with its native CTV advertising platform, which has the potential to revolutionize the industry. Not only does it benefit advertisers, publishers, and viewers - but it also has the potential to generate a lot of revenue for CTV providers, who are always looking for new ways to monetize their content.
On top of this, advertisers will be able to target specific demographics with laser precision, which should result in even higher visibility rates, completion rates, and engagement rates.
"At VFR, we see the CTV market today as where the mobile market was a few years ago, and we are trying to establish ourselves as the CTV tech market leaders," states Tal Melenboim, Founder & Chairman at VFR.ai.
© Copyright IBTimes 2023. All rights reserved.