Viacom Shareholder Gabelli Calls For Disclosure Around CEO Redstone's Mental Capacity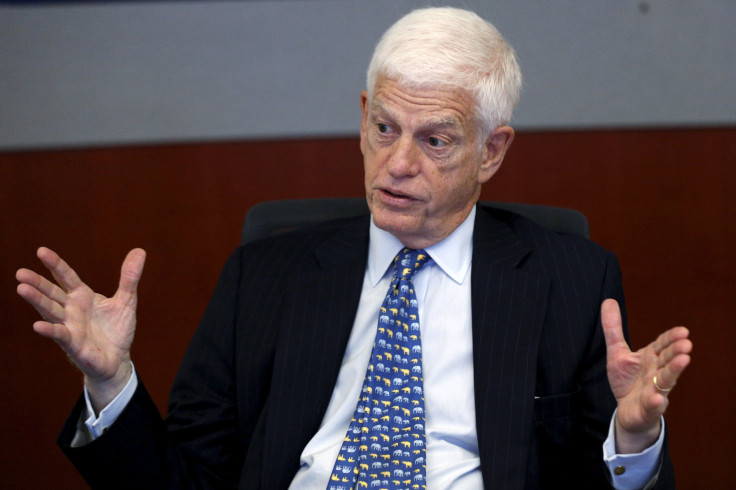 (Reuters) -- Mario Gabelli, the second-largest voting shareholder in Viacom Inc (VIAB.O), is calling for the media company to disclose the mental competence of its executive chairman, Sumner Redstone, the billionaire value investor said on Wednesday.
The inquiries came a week after Redstone's former girlfriend, Manuela Herzer, filed a lawsuit seeking to have Redstone declared mentally incompetent and petitioning to have him examined to see if he can still make decisions for himself. She filed the lawsuit weeks after being kicked out of Redstone's Los Angeles area home.
Gabelli left a message for someone at Viacom about the issue on Tuesday, he told Reuters, declining to say whom he called. He had not heard back as of Wednesday morning.
A Viacom spokesman did not immediately respond to a request for comment.
Gabelli, who read Herzer's petition, said the lawsuit itself did not concern him, but the press around it did.
"Too many people are calling me and saying: 'What's really going on?'" Gabelli said. "It would be appropriate for a company trading on the New York Stock Exchange to basically make a statement with some kind of veracity ... Is he or isn't he in the position where he should be chairman emeritus or something?"
Gabelli also tweeted about the issue on Tuesday afternoon, writing that Viacom should "give to all shareholders what the Board of Directors know about Executive Chair."
Redstone's lawyer, Gabrielle Vidal, had said the lawsuit was baseless.
Viacom shares were down 3 percent at $48.21 in midday trading.
© Copyright Thomson Reuters 2023. All rights reserved.