Vick Sounds Off: 'I felt like I got hit late, no flag, broke my hand'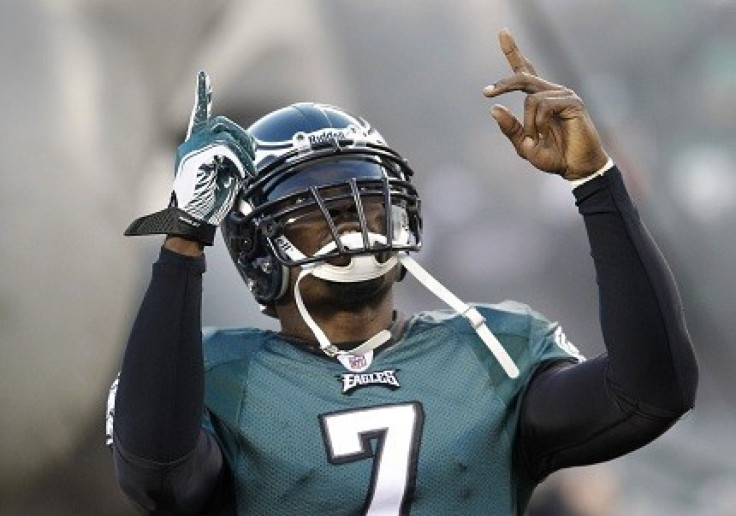 Philadelphia Eagles star quarterback Michael Vick can't seem to catch a break.
One week after suffering a concussion in his return to Atlanta, Vick broke his right hand after a late hit by defensive tackle Chris Canty in Philadelphia's loss to division rival the New York Giants, 29-16.
In the post-game news conference, Vick said he was trying to protect himself -- then called out questionable officiating.
Every time I throw the ball, I'm on the ground, said Vick. And I don't know why I don't get the 15-yard flags like everybody else does.
On the play, Vick completed a 23-yard pass to wide receiver Jeremy Maclin.
It's an unfortunate situation, said Vick. After such a great play I felt like I got hit late, no flag, broke my hand. That's it.
The first set of x-rays reportedly showed no fracture, but the second set showed a break. The veteran quarterback will have a CT scan on Monday, and appears to be quite frustrated by what he's endured three weeks into the 2011 NFL season.
That's pretty much been the story for the past three weeks, and obviously at some point something catastrophic was going to happen, and I broke my hand, he said.
Head coach Andy Reid has vigorously complained in the past about Vick being hit after a play is over.
Many defensive players treat Vick as an open target, as he is a major duel threat as an accurate and deep thrower, and also very effective at scrambling when he sees an opening.
Take a look at the highlights of the Giants - Eagles, game at check out the Vick injury:
© Copyright IBTimes 2023. All rights reserved.